What's the best Databox alternative?
From Klipfolio to Geckoboard, here are nine answers to the question, "What is an alternative to Databox?"
Klipfolio
Tableau
GoodData
Trevor.io
Google Data Studio
NinjaCat
TSheets
DataPad
Geckoboard
Klipfolio
Klipfolio is used as an alternative to Databox by tons of people. Similar to Databox, it allows you to visualize a lot of data and track key performance indicators from a wide range of data sources. Additionally, it utilizes a very user-friendly dashboard where you can drag and drop interfaces and use pre-built data presentation templates to bring the focus to what you want to know.
One thing that I, personally, like about Klipfolio is the amount of support they offer to users. They have a ton of documentation and training materials that allows any newcomer to use their interface and learn about analytics.
Paw Vej, Chief Operating Officer, Financer.Com
---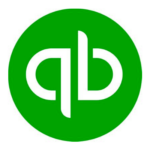 QuickBooks
Sponsored
Save 30% on QuickBooks for 6 months
Learn why 88% of customers say QuickBooks makes it easier to run their business.
---
Tableau
While both tools have their own strengths and may be better suited for different types of users and use cases, we use Tableau as an alternative to Databox for a few reasons:
Advanced visualization capabilities: Tableau is known for its wide range of visualization options and advanced charting capabilities, which may make it a more suitable choice for users who need to create complex or highly customized dashboards and reports.
Wide range of data connectors: Tableau can connect to a wide range of data sources, including databases, spreadsheets, and cloud-based applications, making it easier to bring all of your data together in one place.
Strong collaboration and sharing features: Tableau has robust collaboration and sharing features, which may make it a better choice for users who need to share their dashboards and reports with a team.
Trey Ferro, CEO, Spot Pet Insurance
GoodData
GoodData is a top provider of business intelligence tools that assist organizations in building robust analytical dashboards to monitor KPIs and improve data-driven business decisions. Utilize the AI and machine learning capabilities of GoodData to delve deeply into your insights, carry out trustworthy predictive data analytics, and perform sophisticated data modeling.
To get started, GoodData is free; five workspaces and 100 MB per workspace are included in the free plan. Additionally, it has Growth and Enterprise services that have limitless workspace, storage, and other cutting-edge capabilities. To receive the greatest bargain for your company, speak with a sales expert at GoodData, as these programs offer customized pricing.
Isaac Robertson, Fitness Trainer & Co-Founder, Total Shape
Trevor.io
Even the least tech-savvy person on your marketing team can utilize the user-friendly, self-serve business analytics platform Trevor.io. This robust BI tool's numerous connectors and drag-and-drop query tools enable you to make data-driven choices with accuracy and simplicity while setting up automated workflows. Design reports graphically. Using Trevor.io's robust query builder, users can simply construct pie charts, line graphs, and many other understandable data visualizations. Your team may view many dataset combinations on the same dashboard with the help of our data filter function, making information easily accessible to all users.
Brian Clark, Founder, United Medical Education
Google Data Studio
This dashboard tool is simple, super easy to use, and free. Google Data Studio, like all other tools released by Google, is web-based. It connects flawlessly with Google Analytics, making basic analysis a piece of cake. You can easily create meaningful, shareable charts and graphs with only a few clicks.
Thanks to Google Data Studio, your raw data gets transformed into the metrics and dimensions needed to create easy-to-follow reports and dashboards. Personally, I find this straightforward, reliable tool really helpful while analyzing data. It's user-friendly and intuitive. I recommend Google Data Studio to anyone who doesn't want to spend ages figuring out how the tool works.
Agata Szczepanek, Community Manager, Livecareer
NinjaCat
The variety of native integrations present in NinjaCat makes it a good contender to Databox. Marketing reports and dashboards are equally easier to handle with this. The top benefits you could get here are customizing goals, budget alerts, and adding insights to reports. However, when compared to Databox, it has fewer sharing options. Either you can share through URLs, email reports, or PDF attachments. Two of these are pretty heavy to handle, so it might cause difficulties.
Overall, when compared with Databox, it could provide you with compelling data-driven strategies. I feel it's up to the reader to decide what kind of report-building tools they need and choose the alternative accordingly.
Shawn Mahaffey, Founder, Wingit
TSheets
One of the apps I find suitable for replacing Databox is TSheets. TSheets is an employee timesheet, scheduling, and job-costing software built for small and medium businesses. It helps employers track employee time spent on tasks and can be used as a payroll or billing solution. With its intuitive interface, users can easily enter their hours, quickly print reports, and export data to other systems like QuickBooks or accounting software.
TSheets also offers advanced features such as GPS tracking and job costing, so employers have complete visibility into the time their employees are working and what projects they are working on. Additionally, employers can set up custom reminders to ensure that timesheets are completed on time and with accurate information.
Jennie Miller, Co-Founder, Midss
DataPad
DataPad lets you track all of your company's KPIs from your mobile phone (iOS or Android) from anywhere in the world. With DataPad, you can onboard your team members and assign them tasks. You can create dedicated individual dashboards for each team member and assign one (or more) team members to each dashboard. Another key feature is that you can import data to your account either automatically (with one-click integrations) or manually.
Jason Moss, President & Co-Founder, Moss Technologies
Geckoboard
Geckoboard is an amazing alternative to Databox. It leverages the same type of data visualization tools, but allows for greater customization of visuals, so that you can match it to your business needs. Geckoboard also provides more detail for each setup that you create, so that it's easier to keep track of your metrics journey.
I've personally tried Geckoboard and found it to be incredibly user-friendly, with an intuitive dashboard that gives you full control over how your data is visualized.
Haya Subhan, Management Executive, Sheffield First Aid Courses
Submit Your Answer
Would you like to submit an alternate answer to the question, What is one alternative to Databox?
Related Questions