What Innovations In E-Commerce Will Shape The Future?
To explore the future of e-commerce, we asked eight industry leaders, including E-Commerce Managers and CEOs, to share their insights on the innovations they believe will shape the industry. From augmented reality enhancing online shopping to combining entertainment and shopping with Video Commerce, discover the potential of these groundbreaking innovations that are set to revolutionize the e-commerce landscape.
Augmented Reality: Enhancing Online Shopping
Social Commerce: The New Shopping Frontier
AI Personalization: Boosting Customer Engagement
VR and AR: Revolutionizing the Sleep Industry
Headless Commerce: Customer-Centricity and Optimization
Voice-Activated Commerce: Purchasing With Ease
AI Shopping Avatars: Personal Shopping Buddy
Video Commerce: Entertainment Meets Shopping
Augmented Reality: Enhancing Online Shopping
From my perspective, a revolutionary advancement in e-commerce that I've witnessed gaining momentum is the integration of augmented reality (AR) into the shopping experience. In my experience, this technology enables customers to project products into their own surroundings, making the online shopping journey significantly more interactive and tailored.
I've seen how this innovation has the potential to reduce return rates and elevate customer satisfaction. Based on my expertise and knowledge, it's on the cusp of transforming how consumers engage in online shopping, rendering it a more immersive and captivating endeavor.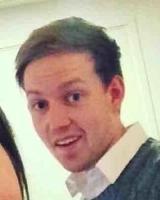 Matthew Appleton
E-Commerce Manager, Appleton Sweets
---
Social Commerce: The New Shopping Frontier
Social commerce has grown massively over the last year and seems to be growing at a rapid rate as new businesses are jumping on board. Due to the likes of TikTok and Instagram, customers are now finding new and improved ways to shop online, including through their favorite platforms and influencers.
Not only does social commerce allow customers to make in-app purchases, but it also includes features such as reviews, discounts, limited access, and live-streamed content. Customers can visibly see live models trying clothes on and influencers using a cosmetic product before they go ahead and buy, something that classic e-commerce doesn't do.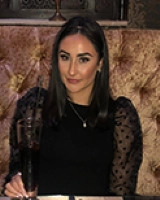 Annie Everill
Digital Marketing Executive, Imaginaire
---
AI Personalization: Boosting Customer Engagement
Having worked extensively in the e-commerce industry for several years, I've witnessed the transformative potential of AI-driven personalization.
This innovation, which leverages machine learning algorithms to tailor product recommendations and shopping experiences for individual customers, is poised to reshape the e-commerce landscape.
It not only enhances user engagement but also drives higher conversion rates, ultimately revolutionizing how businesses connect with their customers.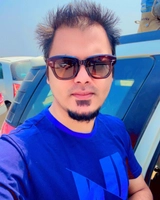 Faizan Khan
PR and Content Marketing Specialist, Ubuy UK
---
VR and AR: Revolutionizing the Sleep Industry
The amalgamation of virtual reality (VR) and augmented reality (AR) technologies in e-commerce possesses tremendous transformative capacity. This innovation is a game-changer for online mattress purchasing and the sleep industry as a whole.
Consider the ability to virtually evaluate various mattresses without leaving the convenience of your residence. Customers can visualize the fit of a mattress in their bedroom, evaluate its comfort level, and even feel what it's like to sleep on it by utilizing AR and VR. This improves shopping and lowers returns and discontent.
Additionally, AR and VR can detect sleep and make individualized recommendations. Real-time sleep-quality feedback and personalized product recommendations make the process more interactive and customer-centric.
This breakthrough could change the way we purchase sleep products, enhancing consumer happiness and lowering return rates, thereby altering the sleep sector's e-commerce.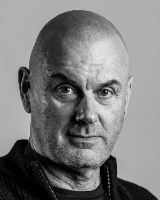 Martin Seeley
CEO, Mattress Next Day
---
Headless Commerce: Customer-Centricity and Optimization
Headless technology can transform e-commerce thanks to the following:
– It provides flexibility and scalability for businesses of various sizes, so you can quickly adapt and serve your clients more effectively.
– Omnichannel experience is delivered seamlessly, so your customers can interact with your brand across various touchpoints.
– The architectural approach provides greater operational agility, reducing time-to-market.
– Integrations with third-party services are made easier, improving efficiency and enhancing customer experiences.The future will be about customer-centricity and optimization!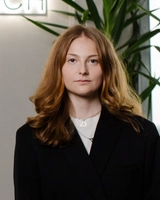 Valeria Shugaeva
Digital Marketing Manager, Amitech Group
---
Voice-Activated Commerce: Purchasing With Ease
Voice commerce is quickly becoming an innovative and potentially transformative trend in e-commerce, as the use of speech-activated assistants and smart speakers continues to gain popularity.
Voice-activated shopping has made it less difficult for customers to make purchases and has enabled them to interact without needing to use their hands. In the not-too-distant future, voice commerce has the potential to bring about significant shifts in both the shopping habits of customers and the ways in which they obtain access to different types of commodities.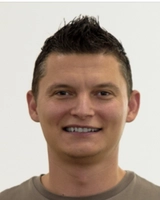 Andrei Vasilescu
C0-Founder and CEO, DontPayFull
---
AI Shopping Avatars: Personal Shopping Buddy
Personalized shopping helpers and AI avatars will become your personal shopping buddy, streamlining the purchase process and driving future sales.
These AI shopping buddies? They're more than just a convenience. They're the disruption in the e-commerce sequence. They're the new way to shop without stress.
They gauge user likes and base personalized products on browser history. The trademark is personalization. This approach lures engagement, leading to higher approval rates.
Imagine being met by a personalized list of items as you open your favorite online store—that's the power of AI shopping.
No more scrolling lists or hating your picks.
Personalized algorithms, searches, and recommendations are key features of AI Shopping—a force that will shape the future of e-commerce.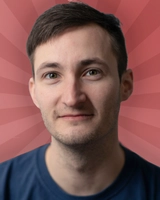 Nicholas Robb
Head Honcho, Design Hero
---
Video Commerce: Entertainment Meets Shopping
I believe video commerce is going to change e-commerce in the near future. With the rise of social media and platforms like TikTok and Instagram, consumers are engaging more with video content. Video commerce offers entertainment and shopping in one. This allows businesses to showcase their products or services in a more immersive and interactive way.
Additionally, this innovation has the potential to drive higher conversion rates and customer engagement for them. Shoppers can see products in action and ask questions in real-time. It can even open up new opportunities for influencers and content creators to monetize their content through seamless product integration.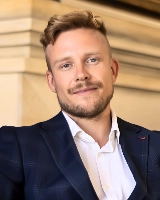 Johannes Larsson
Founder and CEO, JohannesLarsson.com
---
Submit Your Answer
Would you like to submit an alternate answer to the question, "What innovation in e-commerce do you believe will shape the future? Share its potential."
Related Articles