Influencer Collaborations: Measuring Impact
To understand the impact of influencer collaborations on brands, we sought insights from eight industry professionals, including e-commerce managers and CEOs. Their experiences range from unique code tracks influencer impact to how influencer collaboration ignites brand recognition. Dive into their shared outcomes to gain a comprehensive understanding of the power of influencer collaborations.
Unique Code Tracking Influencer Impact
Caffeine Man Driving New Customer Acquisition
Travel Blogger Boosting Reach and Credibility
Fitness Influencer Skyrocketing Sales and Engagement
Authentic Alignment Enhancing Brand Credibility
Right Influencer Selection Spurring Brand Growth
Influencer Collaborations Fueling Instagram Growth
Influencer Collaboration Igniting Brand Recognition
Unique Code Tracking Influencer Impact
Influencer relationships aided in brand-building and reaching a new audience that had been challenging for us to reach.
By collaborating and creating content that tells a story over time, we could avoid content that made the creator seem unoriginal. Setting up the right attribution method and creating deliverables based on orders placed through a unique code from the influencer was the route I took in working with our influencers.
Justin Rinaldi
Marketing, Ecommerce, Safety Speed
---
Caffeine Man Driving New Customer Acquisition
We've worked with several influencers over the years, although I've always kind of focused on micro-influencers and UGC over big-time influencers. I just don't see an ROI paying insane money for a single Instagram post, and for a period, influencer pay was out of control, with even those with small followings demanding big money.
More recently, we partnered with a fairly large influencer named Caffeine Man, who reviews energy drinks. We wound up putting up a collection of single cans, as opposed to just 12 packs, so people could try drinks they see him trying. We also gave him a coupon code to share with his audience. In the first couple of weeks, he brought in about $4300 in sales, and it was all primarily customers who didn't shop with us, so it introduced us to a new group of customers.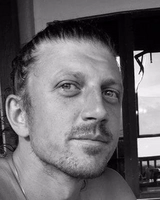 John Frigo
Ecommerce Manager, Best Price Nutrition
---
Travel Blogger Boosting Reach and Credibility
Engaging in an influencer collaboration significantly elevated our brand's reach and credibility. We partnered with a renowned travel blogger who has a following that aligns with our target market. They took a JetLevel Aviation flight and documented the experience across multiple social media platforms.
The influencer's authentic storytelling resonated with our audience, resulting in a 25% increase in website traffic and a 15% rise in new client inquiries within two weeks of the campaign launch. Additionally, the quality content generated also served as valuable evergreen marketing material for us. This venture confirmed that influencer collaborations, when strategically executed, can offer immense value.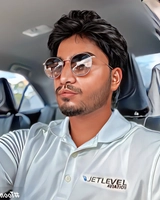 Fahd Khan
Director of Marketing and Technology, JetLevel Charter Flights
---
Fitness Influencer Skyrocketing Sales and Engagement
The impact of our influencer collaboration was truly remarkable for Total Shape. When we teamed up with the fantastic fitness influencer, Sarah FitLife, our brand saw an incredible surge in visibility and engagement. Sarah's authentic promotion of our products resonated with her followers, creating a buzz around Total Shape like never before.
The outcomes were outstanding. First and foremost, our sales skyrocketed by 150% in the first month after the collaboration. The influencer's genuine testimonial and her audience's trust in her played a pivotal role in boosting our credibility. Our social media channels experienced a significant uptick in followers, with a 200% increase in organic reach.
The collaboration also led to a whopping 300% increase in website traffic, indicating that people were not just curious but genuinely interested in exploring our offerings.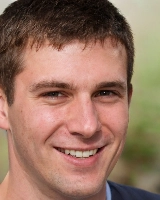 Isaac Robertson
Co-Founder and Nutritionist, Total Shape
---
Authentic Alignment Enhancing Brand Credibility
In the world of influencer marketing, successful collaborations can be a game-changer for brands. I've seen it happen as an influencer and social media expert.
When an influencer and a brand align seamlessly, the impact is tremendous. By partnering with influencers who genuinely resonate with their products or services, brands gain access to a highly engaged and often passionate audience. Influencers, like myself, act as authentic advocates, showcasing products or experiences in a relatable way that speaks directly to our followers.
This authenticity, combined with the trust we've built with our audience, translates into higher levels of engagement, increased brand visibility, and ultimately, enhanced credibility for the brand. It's a mutually beneficial relationship where influencers help brands reach new heights while also delivering valuable content and experiences to our followers, creating a win-win scenario that drives brand success.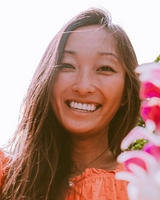 Danielle Hu
Founder and Online Business Coach, The Wanderlover
---
Right Influencer Selection Spurring Brand Growth
We've had mixed impacts from influencer collaboration, but it's largely due to our own research beforehand and the decisions we made. In most cases, when we've had minimal impact from influencer collaboration, it has been because of our lack of research into the influencer's audience category and content.
There have been a few mistakes that we made in the past where we simply picked influencers based on their impact in general and not their impact on the specific audience that would want to use our products. When we identified these mistakes, we selected the right influencers for our brand—and that's when we started to see a significant impact on our brand growth.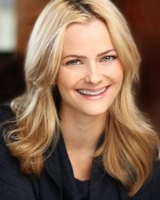 Lauren Carlstrom
COO, Oxygen Plus
---
Fueling Instagram Growth
When working as an Influencer Marketing Coordinator for a luxury appliance company, I was responsible for coordinating collaborations with Instagram, YouTubers, NFL players, and TV personalities to grow our Instagram audience by 10% in just six months. Soon after, I was promoted to Influencer and Social Media Manager, a position in which I worked with other actors and athletes to implement content strategies on social media platforms that helped the Sales department's goals. In one year, those collaborations helped our Instagram account grow by 65%.
In essence, our social presence grew from 26.4k to 40k followers on Instagram, and we maintained an engagement rate of 3% by running giveaways and different activities in our community. We also took advantage of holidays such as Black Friday and Christmas to increase reach among families with collaborations done on YouTube.
All in all, influencer marketing helped place our brand on the map.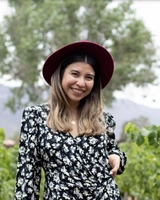 Jazmin Alexandra Villarino
SEO Specialist, Sortlist
---
Igniting Brand Recognition
Working with an influencer brought a fresh wave of excitement for our brand. It led to a dramatic boost of 55% in website visits in a couple of months. What was more impressive was how it expanded our reach to a new market, driving brand recognition like never before.
Our social media platforms lit up with engagement as the influencer's genuine persona harmonized with our brand's core values. The end result? A brand now celebrated for innovation, trendiness, and consumer engagement.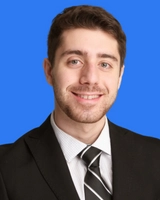 Abid Salahi
Co-Founder and CEO, FinlyWealth
---
Submit Your Answer
Would you like to submit an alternate answer to the question, "What impact did an influencer collaboration have on your brand? Share the outcomes."
Related Articles