How to Get Featured on Forbes: 6 Personal Experiences
Ever wondered how to get featured on Forbes? We've gathered six unique stories from professionals, including a VP of Marketing and an entrepreneur, sharing their personal journeys to this prestigious platform. From leveraging Forbes Council membership to a successful HARO response leading to a feature, discover the diverse paths these individuals took to secure their spot in Forbes.
Leveraging Forbes Council Membership
Networking Leads to Forbes Feature
Making Sure Responses Are Stories
Crafting Strategic Content
Sharing Crypto Outlook Insight
Responding to HARO
Leveraging Forbes Council Membership
Getting featured on Forbes is a significant achievement that requires credibility and expertise in a particular field. One way to get featured on Forbes is by being a member of the exclusive Forbes Council.
The Forbes Council is an invite-only community comprising industry leaders, entrepreneurs, and executives.
Being a member of this council provides the opportunity to contribute articles and thought-leadership content to Forbes.
By consistently producing high-quality content and establishing oneself as a thought leader within the council, there is a higher likelihood of being featured on the Forbes platform. This recognition can provide valuable exposure and credibility in the business world.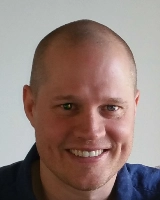 Ray Schultz
VP Marketing, Liquid Rubber
---
Networking Leads to Forbes Feature
I got featured in Forbes in 2015 when my business, Financer.com, started kicking off. I had the pleasure of meeting a former Forbes contributor, Celine Da Costa, while traveling, and my story fascinated her.
After telling her about how it all began for me—creating a passive income from affiliate marketing at the age of 15, to making $400,000 yearly from my business at that current time—she wanted to feature me in a Forbes article.
How This 25-Year-Old Earns A Passive Revenue of $400K A Year While Traveling The World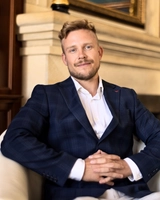 Johannes Larsson
Entrepreneur, Johannes Larsson
---
Making Sure Responses Are Stories
The day I got featured on Forbes, I knew my countless HARO submissions had finally paid off. Each time, I made sure my response was not just a quote, but a story.
When a Forbes journalist was on the hunt for insights on why managing Gen Z employees can be challenging, I narrated my experience with working with Gen Z people—and emphasized how they crave feedback. My secret was simple: stories are powerful, and journalists love them. Share yours on HARO, and it might just be shared.
How And Why Managing Gen Z Employees Can Be Challenging For Companies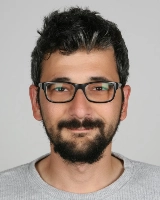 Burak Özdemir
Founder, ozdemirburak.com
---
Crafting Strategic Content
We were recently mentioned in Forbes Germany. The great part? It was an organic mention. This wasn't by chance, as we had deliberately crafted a post on website-loading times statistics that caught Forbes' attention.
An interesting side note: we also have an English version of this post, which has acquired links from reputable sites like Shopify, Advertising Week, Yoast, and Neil Patel.
Website statistics and trends 2023/2024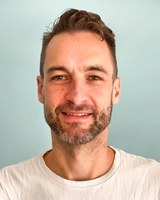 Robert Brandl
Founder and CEO, Tooltester S.L.
---
Sharing Crypto Outlook Insight
I was featured on Forbes Advisor by sharing my personal vision of the crypto outlook for 2023.
To get the coverage, I acted quickly. As soon as our communications manager forwarded this opportunity to me, I shared my own insights. I tried to be specific and concise, which made my pitch instantly identifiable as genuine to reporters. As a result, I got coverage on one of the most reputable websites on the net.
Anyone who wants to achieve the same success should thoroughly monitor journalist requests on Twitter and on Featured.com. Once you see a relevant opportunity, give as much value as you possibly can.
Crypto Outlook For 2023 – Forbes Advisor Canada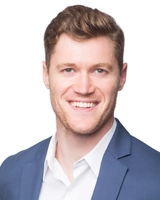 David Kemmerer
Co-Founder and CEO, CoinLedger
---
Responding to HARO
I was featured as a result of responding to a HARO request in 2016 (link below). Living in high-cost NYC at the time, the idea of moving somewhere else for a lower cost of living had been on my mind.
It was then that I learned about the "Transportation Adjusted Cost of Living," an index that factors in transportation costs. With this index, NYC ends up looking much better than it would normally. I shared my thoughts on the matter, in terms of evaluating a next place to live.
Can You Really Move Back To Your Hometown?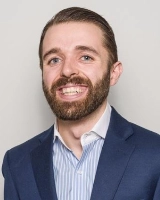 Trevor Ewen
COO, QBench
---
Submit Your Answer
Would you like to submit an alternate answer to the question, "How did you get featured on Forbes? Please share your story and a link to your coverage in Forbes."
Related Articles