9 Top E-Commerce Platforms for Small Businesses and Why They Stand Out
To help small businesses identify the top e-commerce platform, we asked nine founders and CEOs for their expert insights. From Shopify for being affordable and beginner-friendly to Ecwid as a flexible and affordable solution, discover the platforms these leaders recommend and why they believe they are the best choice for small businesses.
Shopify: Affordable and Beginner-Friendly
Magento: Flexible and Subscription-Free
Wix eCommerce: Visually Appealing and User-Friendly
WooCommerce: WordPress-Compatible and Customizable
Square Online: Seamless Inventory Management
PrestaShop: Scalable with Customization Potential
Social Media: Essential for E-Commerce
BigCommerce: Advanced SEO and Multi-Channel Selling
Ecwid: Flexible and Affordable Solution
Shopify: Affordable and Beginner-Friendly
Shopify is the top-choice e-commerce platform for small businesses in my experience. It is an affordable platform to set up and is very beginner-friendly. Therefore, if you're a small business just starting out, Shopify is a great option to get everything moving online.
You can also design, build, and manage your store across a bunch of sales channels like the web, mobile, social media, marketplaces, in-store, and even pop-up shops. Additionally, once you have built your site and populated your products, Shopify's 'Shop Pay' feature makes the checkout process incredibly fast, secure, and easy to set up.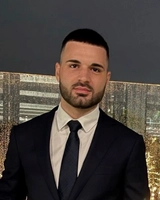 Luka Maric
Founder, Dog Friendly Co.
---
Magento: Flexible and Subscription-Free
Magento is a recommended e-commerce platform for small businesses. Its open-source edition can be deployed on any server. Unlike other platforms, it does not charge any monthly subscription fees. The platform offers a higher level of customization flexibility, and there are thousands of free and premium plugins (popularly known as extensions) you can use to add new features.
In addition to this, it is loved and supported by a community of thousands of developers globally. It can also scale along with the business without any performance flaws.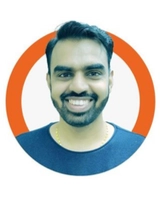 Shivbhadrasinh Gohil
CMO and Co-Founder, Meetanshi
---
Wix eCommerce: Visually Appealing and User-Friendly
Wix eCommerce blends website creation with e-commerce capabilities. It's an excellent option for small businesses looking for a visually appealing online store without the hassle of coding or design. Wix allows you to easily construct a visually appealing online store.
It has several plans, including one that is free, and the most popular e-commerce package starts at $23 per month. Integration with well-known payment gateways and inventory management makes operations easier.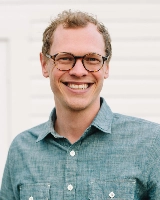 Gerrid Smith
Chief Marketing Officer, Joy Organics
---
WooCommerce: WordPress-Compatible and Customizable
WooCommerce, an intuitive e-commerce plugin compatible with WordPress, is an ideal solution for small businesses that wish to establish an online store. WooCommerce has the advantage of WordPress's familiar and flexible platform to enable entrepreneurs to easily set up feature-rich online stores quickly and effortlessly. It has customizable templates, robust product management tools, and multiple payment gateways for seamless operations.
Small businesses can utilize WooCommerce to showcase their products, process secure transactions, and offer customers a tailored shopping experience. WooCommerce's cost-effectiveness allows small businesses to compete effectively in the digital market while maintaining complete control over their website design and content.
Rakshit Panchal
SEO Manager, Sydney Digital Agency
---
Square Online: Seamless Inventory Management
For small businesses expanding into e-commerce selling and bridging the gap between offline and online sales, Square Online is my top recommendation. This e-commerce platform, an offspring of Square's collaboration with Weebly, allows businesses with a Square POS system to effortlessly create a website at no extra cost. While it carries Weebly's customization characteristics, its true strength lies in seamless inventory management and its user-friendly interface.
Furthermore, Square Online harnesses artificial design intelligence, enabling businesses to enjoy a top-tier design experience without a hefty price tag. With real-time inventory updates and a free plan to kick-start the journey, it's a prime choice for businesses taking their first steps into the e-commerce world.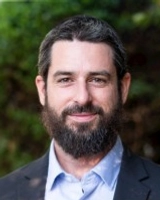 Lorenzo Nourchan
CEO, Northstar Financial Consulting Group
---
PrestaShop: Scalable with Customization Potential
As an open-source platform, PrestaShop offers unparalleled customization potential. It's a platform built with scalability in mind. With a vast community backing it, there are countless modules and themes available to tailor the store to a business's exact needs.
While its learning curve might be steeper compared to some other platforms, the payoff in terms of customization and scalability is immense. For businesses with growth on the horizon and a willingness to delve a little deeper technically, PrestaShop can be a formidable choice.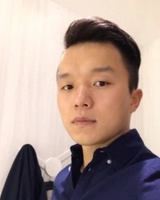 Vincent Zhu
CEO and Founder, ShineACS Locks
---
Social Media: Essential for E-Commerce
Social media has transitioned from merely a networking platform to an essential component of e-commerce, simplifying the customer journey from discovery to purchase and thereby enhancing conversion rates.
In addition, these platforms offer real-time analytics, allowing businesses to quickly adjust their strategies and directly engage with their customers. In essence, social media isn't just a marketing medium anymore; it's a full-on sales channel that provides both convenience for consumers and valuable insights for businesses. Neglecting its role is essentially a missed revenue opportunity.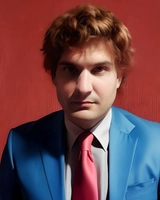 Nikhil Jogia
Managing Director, Jogia Diamonds
---
BigCommerce: Advanced SEO and Multi-Channel Selling
Having a solid online presence is essential for businesses and individuals alike. One of the key components in achieving this is through Search Engine Optimization (SEO). A robust online presence is pivotal for small enterprises, and BigCommerce excels due to its scalability. It's tailor-made for companies with growth aspirations, offering advanced SEO tools that enhance online visibility. This SEO optimization is instrumental in driving organic traffic and attracting potential customers.
BigCommerce boasts multi-channel selling capabilities, enabling businesses to expand their reach across various online marketplaces effortlessly. Thanks to its user-friendly interface, store management becomes a breeze, allowing small businesses to focus on growth strategies instead of grappling with technical complexities.
In essence, BigCommerce empowers small businesses to establish a robust online presence and equips them with the tools needed to thrive in the competitive e-commerce landscape.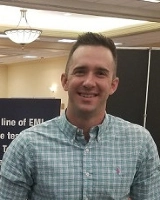 Jeffrey Pitrak
Marketing Account Manager, Transient Specialists
---
Ecwid: Flexible and Affordable Solution
From what I've seen, Ecwid is a flexible e-commerce solution that can be integrated with virtually any website or social media channel. This makes it a good option for small businesses wishing to enhance their online presence without having to redesign their entire website.
The free plan and affordable paid plans, beginning at $15 per month, provided by Ecwid are budget-friendly options for small businesses. The platform has a mobile-responsive design, several payment channels, and multi-language support, making it available to a global audience.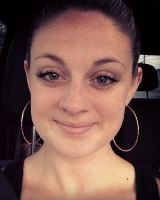 Tiffany Hafler
Marketing Manager, FORTIS Medical Billing
---
Submit Your Answer
Would you like to submit an alternate answer to the question, "What is the top e-commerce platform for small businesses and why?"
Related Articles