15 crowdfunding campaigns that stood out to us recently
In this article, we delve into the world of crowdfunding, with fifteen unique perspectives, from CEOs to Marketing Managers. From the Tidbyt Gen 2 as a smart display connection to the Colorpik Pen for color capturing innovation, discover the campaigns that have recently stood out to these industry leaders and the unique propositions that set them apart.
Tidbyt Gen 2: Smart Display Connection
SolarPak: Sustainable Power On the Go
Trash to Treasure: Eco-Friendly Innovation
Sentien Audio: Breaking Language Barriers
The Gamer's Paradise: Physical Gaming Space
Space Acacia: Versatile Camping System
GPD WIN Max 2: Handheld Gaming Revolution
EducateAll: Empowering Underprivileged Children
Gravity Blanket: Enhancing Sleep Quality
Zena Launchpad: Empowering Ugandan Women
Niostem: Innovative Solution for Baldness
Elio Motors: Revolutionizing Personal Transportation
The Ocean Cleanup: Tackling Plastic Pollution
Mirror Cabins: Ultimate Privacy Experience
Colorpik Pen: Color Capturing Innovation
Tidbyt Gen 2: Smart Display Connection
The Tidbyt Gen 2 crowdfunding campaign really caught my attention recently. Its unique proposition is all about helping you stay connected with the things that matter to you. Personally, I think it's not just a smart display; it's a piece of art that can show you everything from current weather updates to your calendar events.
I really think they've nailed the balance between form and function, and that's what sets them apart. They also have a great community, making the campaign stand out more. This shows how it's a fantastic example of how a well-designed product and a passionate community can make a crowdfunding campaign stand out.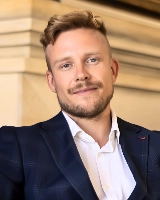 Johannes Larsson
Founder and CEO, JohannesLarsson.com
---
SolarPak: Sustainable Power On the Go
One crowdfunding campaign that really caught my attention recently was the "SolarPak: The Ultimate Solar Battery Pack" campaign. What made it stand out was its unique proposition of providing a high-capacity, portable solar battery pack with a sleek design and a focus on sustainability.
The SolarPak campaign offered a solution to two common problems: the need for a reliable power source on the go and the increasing demand for eco-friendly products. The unique aspect of SolarPak was its advanced solar-charging technology, which allowed users to harness the power of the sun to charge their devices while hiking, camping, or during power outages.
What set SolarPak apart was its commitment to sustainability. The campaign emphasized the use of eco-friendly materials and manufacturing processes, as well as its dedication to reducing the carbon footprint associated with battery production.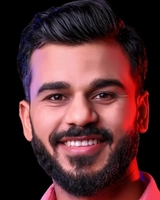 Vikrant Shaurya
CEO, Authors On Mission
---
Trash to Treasure: Eco-Friendly Innovation
One recent crowdfunding campaign that has truly grabbed my attention is "Trash to Treasure." The unique proposition of this campaign is the commitment to turn waste materials into eco-friendly, fashionable products. It's a green-innovation plan with a dual impact: reducing environmental harm while fostering social empowerment. They do this by training and employing marginalized communities in production—a solid example of sustainable entrepreneurship right out of the gate.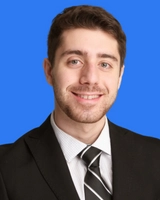 Abid Salahi
Co-Founder and CEO, FinlyWealth
---
Sentien Audio: Breaking Language Barriers
The Sentien Audio crowdfunding campaign recently stood out to me for its unique proposition: creating earbuds that can translate languages in real time. This is groundbreaking technology that has the potential to revolutionize communication and break down language barriers. The earbuds use a combination of machine learning and artificial intelligence to translate speech into multiple languages. The campaign was a huge success, raising over $3 million from backers around the world.
The unique proposition of the Sentien Audio earbuds is their ability to provide real-time translation with no internet connection. This makes them ideal for use during travel or in remote areas. The earbuds can also translate between multiple languages, making them a valuable tool for multilingual individuals.
The Sentien Audio campaign is a testament to the power of crowdfunding to bring innovative new products to market.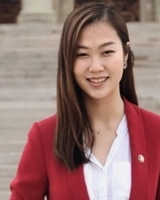 Jianwei Kapp
Marketing Coordinator, Achievable
---
The Gamer's Paradise: Physical Gaming Space
The crowdfunding campaign that really caught my attention recently was "The Gamer's Paradise". As someone who loves gaming, the name immediately intrigued me. But what made it stand out for me was its unique proposition—creating a physical space dedicated solely to gaming.
It's not just another online marketplace for games or a gaming convention. The team behind The Gamer's Paradise wanted to create a physical location where gamers of all levels and interests could gather, socialize, and play together. Their campaign pitch highlighted the fact that while online gaming has its own benefits, there is something special about physically being in the same space with other gamers. It creates a sense of community and camaraderie that can't be replicated through screens.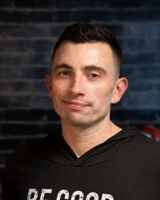 Keith Sant
CMO, Eazy House Sale
---
Space Acacia: Versatile Camping System
One of the best crowdfunding campaigns in 2023 was Space Acacia. It's a camping system that includes a sleeping bag, a tent, and a ground mat. It's a complete system and covers all the essentials you may need.
Space Acacia raised over a million dollars on Indiegogo, which is a staggering amount. The biggest factor here was the versatility of the product. We can use it in several configurations, making it very useful.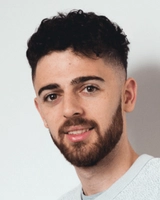 Albert Vaisman
Founder and CEO, Honest Brand Reviews
---
GPD WIN Max 2: Handheld Gaming Revolution
The desirable idea of offering handheld gaming devices has proven to be a gaming lover's paradise. The GPD WIN Max 2 is a handheld gaming device that is packed with rich features, such as a bezel-less screen, high resolution, and is powered by Intel's 12th generation processor.
The key selling point of this product is its handheld feature and 67W battery, which provides an enhanced gaming experience. It supports 4G-LTE. This China-based, innovative product attracted crowdfunding worth $4,858,904 USD with over 3,500 backers. It is a profound campaign in crowdfunding, and the key to attracting such a large amount of funding is tapping into the right industry.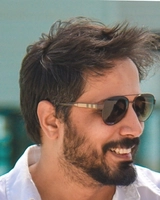 Khunshan Ahmad
CEO, InsideTechWorld
---
EducateAll: Empowering Underprivileged Children
One of the most recent crowdfunding campaigns that grabbed my attention was "EducateAll." It's a special proposition meant to offer free, quality online education to underprivileged children worldwide.
This initiative not only provides free, quality online education but also empowers young minds to get a sense of the global community by connecting learners and educators from diverse backgrounds. The powerful blend of technology, inclusivity, and social impact makes it a special crowdfunding project.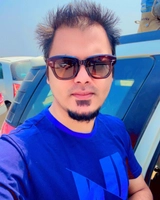 Faizan Khan
Public Relations and Content Marketing Specialist, Ubuy UK
---
Gravity Blanket: Enhancing Sleep Quality
The most noteworthy crowdfunding campaign of late is unquestionably the one launched by the creators of the Gravity Blanket. This campaign differentiated itself through a compelling and innovative proposition: a weighted blanket designed to enhance the quality of sleep and overall well-being.
What sets this campaign apart is its keen focus on solving a common problem that affects countless individuals—sleep disturbances and stress. The Gravity Blanket leverages the concept of deep-touch pressure stimulation, a proven method for reducing anxiety and promoting relaxation. By ingeniously incorporating this principle into their product, the creators have harnessed science to offer an effective solution for sleep-related issues.
Furthermore, the campaign's communication strategy was well-crafted. It presented a clear narrative, emphasizing the scientific backing behind the Gravity Blanket, showcasing endorsements from experts, and providing testimonials from satisfied users.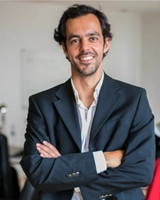 Bruno Gavino
Founder, CEO, CodeDesign
---
Zena Launchpad: Empowering Ugandan Women
The Zena Launchpad's crowdfunding campaign in rural Uganda recently stood out. They're on a mission to empower women below the poverty line by providing them with debt-free start-up capital through short-term employment in a jewelry studio.
Their impactful approach is clear: they've supported 41 women in launching businesses, with 86% still thriving after three years. Now, aiming to raise £200,000, they plan to build a new training facility, potentially doubling their annual reach. Zena's hands-on, sustainable model showcases how empowerment and business can harmoniously interweave to bring about transformative community change.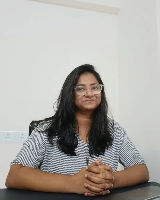 Jaya Iyer
Marketing Manager, Teranga Digital Marketing LTD
---
Niostem: Innovative Solution for Baldness
Niostem has been one of the most intriguing and successful Indiegogo campaigns in 2023. It targets pattern baldness, using innovative technology to create a device that can help regrow hair. This device reactivates stem cells in the scalp. It is said to have no negative side effects and should show results in just six months.
Over two-thirds of men start losing hair by 35. This device can help millions of people with their confidence. The campaign has currently raised $1.3 million in funding. Clearly, there is demand for a kind of solution to balding we do not have yet.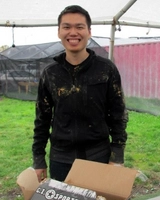 Perry Zheng
Founder and CEO, Pallas
---
Elio Motors: Revolutionizing Personal Transportation
I don't have personal experiences or opinions, but a notable example of a recent crowdfunding campaign is the one conducted by Elio Motors. Elio aimed to revolutionize personal transportation by offering a highly fuel-efficient, affordable, and compact three-wheeled vehicle.
The unique proposition that made this campaign stand out was the combination of affordability, fuel efficiency, and a commitment to American manufacturing. By promising over 80 miles per gallon and a price tag of under $8,000, Elio Motors attracted a significant number of backers and gained substantial attention.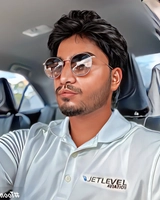 Fahd Khan
Director of Marketing and Technology, JetLevel Charter Flights
---
The Ocean Cleanup: Tackling Plastic Pollution
"The Ocean Cleanup" is a project by The Ocean Cleanup organization. Their unique proposition was to develop advanced technologies to rid the world's oceans of plastic waste.
The campaign garnered significant attention and support because of its innovative approach, which involved deploying large-scale floating barriers to passively collect plastic debris from the ocean's surface. This allowed for its efficient removal and recycling.
This project not only addressed a pressing global environmental issue but also leveraged cutting-edge technology and a scalable solution to make a substantial impact on ocean pollution. The status and details of crowdfunding campaigns can change over time, so I recommend checking for updates to get the most current information.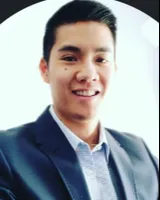 David Bui
Director and Business Specialist, Schmicko
---
Mirror Cabins: Ultimate Privacy Experience
A crowdfunding campaign that really stood out for me is Mirror Cabins. This hotel experience takes camping to the next level. It's one of the most innovative experiences I've seen in quite some time.
The unique proposition here is ultimate privacy. Each cabin here is lined with mirrors on the outside. They reflect the surroundings and create an invisible cabin. Others can't even spot the cabin from a distance. Mirror Cabins raised over $1.8 million in their last round.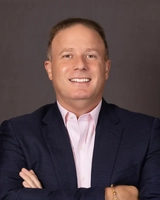 Neal Topf
President, Callzilla
---
Colorpik Pen: Color Capturing Innovation
The Colorpik Pen is one of the most brilliant and exceptional appliances to support on Kickstarter.
This product enables the user to scan any surface and capture its color. The sensor immediately mixes the ink inside the pen and allows you to draw with the tool using the shade you picked up before. This allows you to apply 16,000 colors using only one portable device. It is also highly customizable, as it offers various textures and dimensions of the nibs.
The pen comes with a rechargeable battery, refillable cartridges, and a Bluetooth function. Matching the device with the dedicated app makes creating digital artwork very comfortable.
Offered by New York-based Colorpik Inc., it is a tool that might change the lives of artists and graphic designers. But it can also be an immense source of fun for children or anyone passionate about drawing. Due to its uniqueness and versatility, it is also an excellent gift idea.
Martyna Szcześniak, Community Expert, MyPerfectResume
Submit Your Answer
Would you like to submit an alternate answer to the question, "Which crowdfunding campaign stood out for you recently? Share its unique proposition."
Related Articles