Product Spotlights: What Stood Out This Year?
In this article, fifteen industry leaders, including CEOs and COOs, share their insights on the standout products in their fields this year. From the AI-driven productivity boost of GitHub Copilot to the user-centric SEO approach of Google's Page Experience Update, discover the unique features that have made these products deserving of the spotlight.
GitHub Copilot: AI-Driven Productivity Boost
Glimpse: Advanced Trend Analysis Service
3Shape Intraoral Scanner: Revolutionizing Dentistry
RoboServe: AI-Powered Waitstaff Innovation
EcoBlend: Sustainable and Efficient Solar Panels
GreenGrow's Indoor Farm: Sustainable Agriculture Innovation
Deka SmartXide2 CO2 Laser: Surgical Game-Changer
SmartTech's Quantum Processor: Computing Revolution
Sony FX3 Camera: Cost-Effective Film Production
Unbounce Platform: AI-Powered Marketing Tools
Robo-Advisors: Tech-Driven Investment Solutions
Freeze-Dried Berries: Nutritious and Long-Lasting
Casetext: Efficient AI-Driven Legal Research
Cue Health: Rapid At-Home COVID-19 Testing
Google Page Experience Update: User-Centric SEO
GitHub Copilot: AI-Driven Productivity Boost
GitHub Copilot is a very cool tool that uses AI to improve the productivity of software developers. As a developer by training, I can attest to this. In the limited code I write these days, GitHub Copilot has been incredibly useful and increased my productivity somewhere near 30%. The code completion is very strong, and it has a good English language model, so it can write code that is quite readable.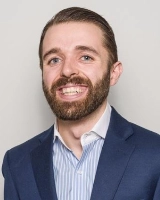 Trevor Ewen
COO, QBench
---
Glimpse: Advanced Trend Analysis Service
A rival of Exploding Topics, Glimpse, has exploded onto the digital marketing market and deserves a mention.
Glimpse is a service that offers trend analysis based on a database of thousands of top trends in all the major categories. It goes above and beyond what Google Trends offers, giving you enough detail to really maximize the data.
I use this highly targeted trend-spotting to help me create tailored content, optimize campaigns, and stay competitive. I get daily insights into consumer behavior, emerging keywords, industry shifts, and under-the-radar, unfamiliar trends.
I think that everyone needs to be using a tool like this to stay ahead in today's fast-paced and competitive market landscape.
Having used all three options, my keyword search with Glimpse has been supercharged.
Definitely worth checking out!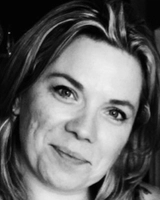 Katharine Gallagher
Professional Growth Specialist- Education, Career, Recruitment, Productivity, Business, katharinegallagher.com
---
3Shape Intraoral Scanner: Revolutionizing Dentistry
The 3Shape Intraoral Scanner is a product that merits the spotlight in the dental industry this year. Its unique characteristics have revolutionized our practice.
The 3Shape Intraoral Scanner captures 3D images of patients' jaws with unparalleled accuracy. Its ergonomic design guarantees patient comfort during scans, thereby alleviating anxiety and distress. It is genuinely distinguished by its lightning-fast scanning speed, which reduces chair time and increases productivity.
In addition, the scanner integrates seamlessly with our practice management software, expediting the digital workflow and minimizing data entry errors. The software's open architecture enables simple collaboration with dental laboratories and specialists, thereby enhancing the quality of care we can provide.
Moreover, the 3Shape Intraoral Scanner is exceedingly user-friendly, allowing even our non-tech-savvy team members to operate it effectively with minimal training.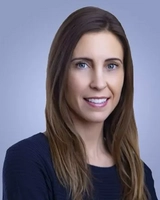 Dr. Jennifer Silver
CEO, Owner and Dentist, Macleod Trail Dental
---
RoboServe: AI-Powered Waitstaff Innovation
RoboServe's innovative, AI-powered waitstaff has ushered in a new era of dining experiences. These robots are nothing short of impressive, and in my experience, they've truly revolutionized how we think about restaurant service. At our company, we appreciate the blend of technology and hospitality that RoboServe brings to the table. These robotic wait staff members excel at taking orders, serving food, and even engaging in friendly conversation with customers.
Their presence not only adds a futuristic touch to dining but also significantly enhances service efficiency. With reduced wait times, diners can enjoy their meals more promptly, which is a win-win for both customers and restaurant owners. Furthermore, RoboServe's robots free up human staff to focus on addressing more intricate and personalized customer needs, fostering a harmonious balance between technology and genuine human interaction in the dining industry.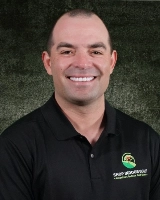 Rene Delgado
Founder and CEO, The Indoor Golf Shop
---
EcoBlend: Sustainable and Efficient Solar Panels
In my experience, EcoBlend's solar panels have made a substantial impact in the renewable energy sector, and they've particularly resonated with us at our company because of their exceptional sustainability features. We've always prioritized environmental consciousness, and these panels align perfectly with our values. Their innovative use of recycled materials in the construction process not only reduces waste but also lessens their environmental footprint, a practice we believe is crucial for a greener future.
Moreover, we've been impressed by their remarkable efficiency—they outshine many competitors in capturing and converting sunlight into electricity, ultimately decreasing the carbon footprint. This high level of eco-friendliness and efficiency makes EcoBlend's solar panels an ideal choice for anyone committed to renewable energy solutions, reinforcing their significance in our journey towards a more sustainable future.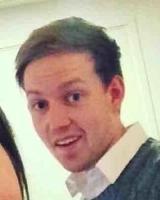 Matthew Appleton
E-Commerce Manager, Appleton Sweets
---
GreenGrow's Indoor Farm: Sustainable Agriculture Innovation
From my perspective, GreenGrow's Indoor Farm stands out as a true game-changer in agriculture. I've always been an advocate for eco-conscious solutions, and this innovative indoor farm resonates with my values.
At our company, we prioritize sustainability, and GreenGrow's approach is in line with our commitment. Through their utilization of vertical-farming techniques and advanced climate control, they've unlocked the potential for year-round cultivation of a diverse range of crops, marking a substantial achievement. This not only ensures a steady supply of local produce but also minimizes environmental impact by reducing water usage and eliminating harmful pesticides.
For me, it's not just about farming; it's about revolutionizing agriculture for a healthier and more sustainable future.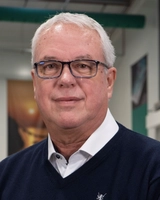 Peter Capp
CEO, Sodick
---
Deka SmartXide2 CO2 Laser: Surgical Game-Changer
The Deka SmartXide2 CO2 laser deserves a huge spotlight in our industry. The product is changing the way that surgeons operate, saving time, improving recovery time, and minimizing long-term chronic pain that comes from years of operating.
The product has many unique features including EasySpot micromanipulators and a HiScan surgical scanner. These features allow for speed and ease of use. Additionally, they make recreating these procedures a seamless process.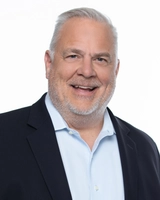 John Mooney
President, IML
---
SmartTech's Quantum Processor: Computing Revolution
In my role as a tech industry expert, SmartTech's Quantum Processor has undeniably seized the spotlight with its groundbreaking computing paradigm. Having closely observed this innovative stride, I've seen how it skillfully leverages quantum computing principles to handle intricate calculations at breathtaking speeds. The most striking feature is its immense data-handling capacity and the ability to supercharge AI algorithms, effectively revolutionizing data analysis.
Through my experiences, I've noted that this processor has empowered organizations to make remarkably precise and swift decisions. The introduction of quantum bits, or qubits, replacing traditional binary bits, grants it the power to process complex data in parallel, surpassing classical processors.
From my perspective, it's not just an evolution but a revolution that transcends computing, opening new horizons in fields like artificial intelligence, cryptography, and scientific research.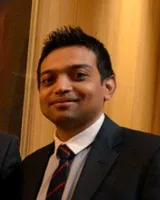 Nilesh Rakholia
Director, Abelini
---
Sony FX3 Camera: Cost-Effective Film Production
When one thinks of Hollywood blockbusters like Star Wars, one knows there's a million-dollar budget attached and a production utilizing the best in state-of-the-art equipment. However, the recent cinematic release of Gareth Edward's sci-fi epic, The Creator, has shown that the industry can be turned on its head.
This is thanks to the Sony FX3 camera, on which the entire film was shot. The FX3 is a high-level consumer camera that costs $3000 and requires a minimal crew to operate. This unique product offering allowed Director Gareth Edwards to save the production "over $200 million as the final budget came in at roughly just $80 million, against what he suggested would typically cost closer to $300 million" (nofilmschool.com).
The Sony FX3 then has proven its worth at the highest level and is worth consideration for indie filmmakers, marketing businesses, and agencies.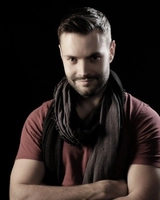 Ryan Stone
Founder and Creative Director, Lambda Films
---
Unbounce Platform: AI-Powered Marketing Tools
The Unbounce Conversion Intelligence™ Platform is a product that merits attention in the marketing industry this year. This suite of AI-powered tools has assisted marketers in creating high-performing landing pages and campaigns. It stands out due to three key features:
The Smart Builder allows the creation of landing pages tailored to different audiences and goals. For instance, we can create a unique landing page for each pricing tier of a SaaS product.
Smart Traffic automatically directs visitors to the most suitable landing pages based on their interests. As an example, visitors who have read a blog post about social media marketing can be directed to a landing page for a free social media marketing course.
Smart Copy generates landing page copy that is personalized for each visitor. This could mean inserting a visitor's name into a call to action, or customizing the headline of a landing page to match the visitor's industry.
Landing page technology has made significant strides forward. Well done, Unbounce!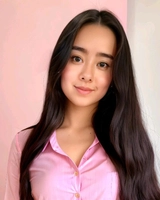 Belen Garcia-Saldaña
Marketing Coordinator, Achievable
---
Robo-Advisors: Tech-Driven Investment Solutions
A product that deserves attention in the finance industry this year is "Robo-Advisors." It might not be top of mind for someone not working in the financial industry, but it's a pretty cool piece of technology that needs recognition.
Robo-advisors are automated investment platforms that use algorithms and data analysis to provide personalized investment advice and portfolio management. They're gaining popularity because of their cost-effectiveness, accessibility, and ability to offer diversified investment options for individuals.
Robo-advisors cater to both novice and experienced investors and provide a convenient way to manage and grow wealth while offering lower fees compared to traditional financial advisors. They are poised to continue disrupting the wealth management industry and are worth considering for those seeking efficient, tech-driven investment solutions.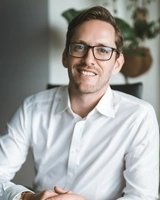 Dominic James Murray
CEO and Founder, Cameron James
---
Freeze-Dried Berries: Nutritious and Long-Lasting
This year, freeze-dried berries have taken the spotlight in the ingredient-sourcing space. These superfoods not only offer impressive nutritional profiles and abundant antioxidants, but they also have the unique ability to stay fresh and tasty for up to a year after freeze-drying.
Once opened, freeze-dried berries remain shelf-stable for six to twelve months without preservatives or additives, making them a healthier and more flavorful alternative to fresh berries. Studies have shown that frozen berries often retain more vitamins A and C, as well as folates, than fresh produce, making freeze-dried berries a nutritional powerhouse and a top snack choice in the market.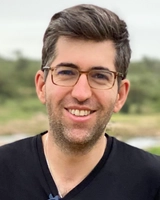 Eran Mizrahi
CEO and Founder, Ingredient Brothers
---
Casetext: Efficient AI-Driven Legal Research
In the legal sector, "Casetext" truly stood out this year. It's an AI-driven legal research tool that helps attorneys find relevant case law efficiently. What sets it apart is "CARA" (Case Analysis Research Assistant), which analyzes legal documents and suggests related cases that might have been overlooked.
This ensures thorough research, saves time, and enhances case strategies. Casetext's blend of traditional legal databases with cutting-edge AI makes it a modern essential for legal professionals seeking comprehensive and efficient research solutions.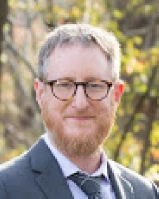 Richard Frankel
Disability Lawyer, Bross & Frankel, PA
---
Cue Health: Rapid At-Home COVID-19 Testing
Cue Health is the first company ever to receive "de novo" authorization from the FDA in 2023, which permits the sale of a COVID-19 test for at-home use. The Cue COVID-19 Molecular Test Kit can determine if you have the virus that causes COVID-19.
The kit includes a nasal swab and a test cartridge. You just need to swab your nose and insert the swab into a reader. If you have a severe cough or fever, you can receive your test results in just 20 minutes, transmitted via the Cue Health App. In 2021, Cue Health was also the first to obtain emergency-use authorization for home use of a non-prescription molecular COVID-19 test kit.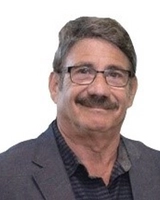 Joel Mascaro
D.O., Chief Medical Officer, DrNewMed Health & Wellness
---
Google Page Experience Update: User-Centric SEO
One product that truly deserved the spotlight in the digital marketing industry this year is the Google Page Experience Update. This update, which rolled out in 2021, has continued to be a game-changer throughout this year and beyond.
The unique feature of the Google Page Experience Update is its focus on user-centric metrics. Google now prioritizes factors like Core Web Vitals (loading speed, interactivity, and visual stability), mobile-friendliness, safe browsing, and HTTPS security when ranking websites in search results. This shift places a significant emphasis on delivering an exceptional user experience on websites. Focusing on user experience not only improves search rankings but also enhances the overall customer journey, which is at the core of successful digital marketing campaigns.
In a world where online presence is crucial, the Google Page Experience Update has forced the industry to prioritize user satisfaction and website performance like never before.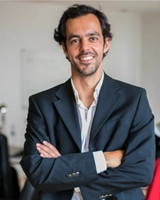 Bruno Gavino
Founder, CEO, CodeDesign
---
Submit Your Answer
Would you like to submit an alternate answer to the question, "What's one product that deserved a spotlight in your industry this year? Share its unique features."
Related Articles