13 Underutilized Tools With High Potential in Content Marketing
To uncover the high-potential, underutilized tools in content marketing, we sought insights from thirteen industry experts, including content managers and founders. They shared a range of strategies, from leveraging webinars for engagement to harnessing Google's SERP for ideas. Dive into these unique perspectives to enhance your content marketing strategy.
Leverage Webinars for Engagement
Utilize User-Generated Content
Explore Proprietary Data as a Marketing Tool
Embrace Data-Driven Storytelling
Make Interactive Content for Engagement
Join Buzzsumo for Trending Content
Boost Efforts with Ceralytics
Use Predictive Analytics for Content Strategy
Supplement with Microsoft Ads on Bing
Personalize with Conditional Completion Actions
Generate Visuals with Midjourney
Try Podcasting for Brand Authority
Harness Google's SERP for Ideas
Leverage Webinars for Engagement
An often-underutilized tool in content marketing that holds immense potential is webinars. Webinars provide a platform to share valuable content and engage with your audience in real-time, answering their queries and building rapport.
In my strategy, I leverage webinars to establish thought leadership, showcase product demos, and facilitate discussions on industry trends. I then repurposed the recorded sessions into various content formats like blogs, podcasts, and social media snippets, maximizing reach and engagement.
The key to successful webinars lies in providing genuine value to your audience, ensuring the content is informative, relevant, and engaging, thereby positioning your brand as a trusted authority in your domain.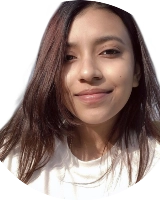 Madhurima Halder
Content Manager, Recruit CRM
---
Utilize User-Generated Content
UGCs are one of the most underutilized tools in content marketing. Although many businesses have already started using it in their content marketing strategy, there is still much potential left.
We mainly use UGCs to show potential customers how previous customers have benefited from our services. This helps us to have a better conversion rate and higher ROI. Plus, we appear more authentic at the same time.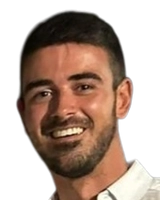 Mark McShane
Marketing Director, Edinburgh First Aid Courses
---
Explore Proprietary Data as a Marketing Tool
Leveraging unique, proprietary data is a powerful tool. At Restaurantji, we explore a vast ocean of data about millions of restaurants, including addresses, meals, reviews, and tags. We can use this data for content marketing.
For example, we can write about "The Evolution of Vegan Dishes Across the U.S.," showcasing varied plant-based offerings and highlighting local businesses adapting to this trend. Another could be "The Secret Sauce of Top-Rated Restaurants," threading together elements of success from diverse eateries. Such narratives help Restaurantji build its authority in the industry.
We also attract search traffic and naturally integrate links, enhancing our digital presence. Think about what data you have and share it with generosity.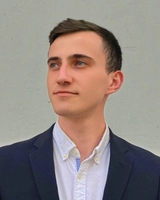 Elijah Puzhakov
Cco and Project Manager, Restaurantji
---
Embrace Data-Driven Storytelling
In my content marketing endeavors, I've noticed that data-driven storytelling is frequently overlooked. While infographics and statistics are common, weaving data into compelling narratives is rare.
This approach not only substantiates claims but also makes content more relatable and memorable. By humanizing data, we can engage audiences on a deeper level, yet it remains an untapped avenue for many.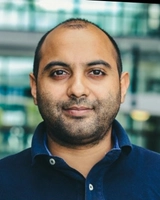 Shoaib Mughal
CEO, Marketix
---
Make Interactive Content for Engagement
In the world of content marketing, there's a gem that often goes unnoticed: interactive content. Interactive content invites users to engage with it through quizzes, polls, calculators, and games. It's both engaging and memorable, breaking up the monotony of most content marketing. This can be a game-changer for businesses, serving various marketing objectives.
Interactive content can gather user contact information to generate leads. For instance, a quiz might ask for a user's name and email to reveal personalized results, allowing for lead generation. It also offers a delightful means of educating customers about products or services.
A calculator, for example, can demonstrate potential savings through product usage. Furthermore, interactive content positively exposes users to your brand, like a game featuring your products or services.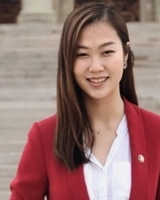 Jianwei Kapp
Marketing Coordinator, Achievable
---
Join Buzzsumo for Trending Content
I could recommend Buzzsumo from my perspective. I truly believe it has significant potential. This tool helps you determine what type of content is hitting the sweet spot for any topic. You type in a keyword, and then you get to see the top-performing content, the headlines, and what's trending.
Buzzsumo has more features than just showing you trending content. It also connects you with the key influencers in your niche. So, you get to know the who's who, and maybe, just maybe, you can collaborate and amplify your reach.
What's the problem this tool is solving? We're all creating, but not all of us are creating the right stuff. Buzzsumo shows you what your audience wants, so you don't have to play the guessing game. You get insights, you get trends, and you get to create content that's not just seen but also loved.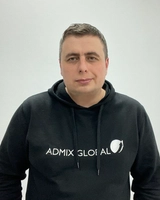 Dmytro Sokhach
SEO Expert, CEO and Co-Founder, Editorial.Link
---
Boost Efforts with Ceralytics
Ceralytics is a smart helper for content marketing. It finds the best topics for your content that can attract more customers. It looks at things like how well your content shows up in online searches and what people are interested in. It helps you understand how people read your content and spots areas where you can improve.
It also finds topics you might have missed. It figures out which topics on your website are the most popular and which ones need more attention. It even tells you what topics are hot in your industry, so you can stay ahead of the game. Ceralytics is a tool that many people don't know about but can really boost your content-marketing efforts.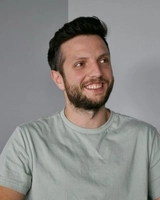 David Morneau
CEO and Co-Founder, Breeeze
---
Use Predictive Analytics for Content Strategy
One criminally underutilized tool in content marketing is predictive analytics. This technology isn't just for data scientists; it's a goldmine for content creators too. It can forecast consumer behavior, engagement rates, and even ROI on specific content types.
Imagine not having to guess what kind of content will resonate with your audience; predictive analytics can give you that certainty. What makes this tool even more powerful is its ability to integrate with your existing content management system (CMS), making the implementation virtually seamless. In an industry flooded with content, using data-driven insights is the ultimate game-changer.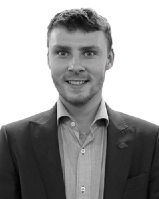 George Panayides
Digital Marketing Specialist, The Digital xx
---
Supplement with Microsoft Ads on Bing
Microsoft Ads on Bing is perhaps the most overlooked marketing tool in the world, but it's for a good reason. Google takes up over 90 percent of the world's searches, and it's only intuitive to market yourself where you get the most audience.
However, that's how everybody thinks, and Google is saturated with ads for interchangeable products. It's much easier for you to rank higher on Bing and gain some authority while being 10-20 percent of the cost of getting the same results on Google. The CPCs are considerably cheaper, and policies are more accepting.
I'm not saying you shouldn't market on Google; you definitely should, but supplementing it with Microsoft Ads is a holistic way to grow your brand.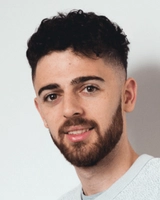 Albert Vaisman
Marketing Manager, Honest Brand Reviews
---
Personalize with Conditional Completion Actions
One often-overlooked tool in content marketing is conditional completion actions. By using this feature, you can finely tune your prospect interactions, offering a personalized experience. Not only can you segment audiences more effectively, but you can also quickly alert sales teams about important activities.
Embracing this tool can elevate the way you engage with potential clients, making your marketing efforts more efficient and impactful.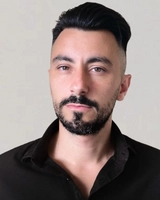 Marco Genaro Palma
Content Marketing Manager, PRLab
---
Generate Visuals with Midjourney
We humans are visual creatures, and so the majority of highly effective marketing content relies on images. Traditionally, businesses would need to invest time or money to create original visuals, whether this is through design or photography. The alternative would be regurgitated stock images that are quick and easy but lack impact.
However, Midjourney, the text-to-image generator, is that tool which encompasses the best of all worlds. With a simple text prompt, marketers can create bespoke and original visuals with some extraordinary production values to help their content stand out.
Furthermore, Midjourney allows the creation of highly imaginative content, mashups, and fantastical scenarios that can entertain, inspire, and bridge concepts with reality. Ultimately, Midjourney unleashes the creativity of marketers without the time and cost implications.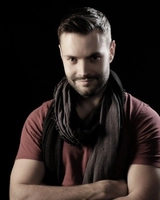 Ryan Stone
Founder and Creative Director, Lambda Films
---
Try Podcasting for Brand Authority
Podcasting is a powerful, yet underused, technique in content marketing. Although it's growing in popularity, many firms haven't yet realized its full potential. You may captivate your audience with educational and entertaining audio content via podcasts. They provide you with the flexibility to talk about business trends, offer your opinions, and conduct expert interviews.
Podcasting can increase the authority of your brand and expand its audience. Additionally, it provides consumers with a mobile, immersive experience. You can develop a devoted audience and use this platform for content repurposing by creating consistent, worthwhile podcast episodes. It's a versatile instrument to consider for your content marketing plan.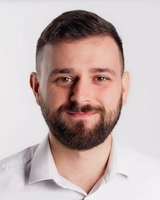 Graham Grieve
Founder, A1 SEO
---
Harness Google's SERP for Ideas
Google's very own, visible, and free Search Engine Results Page (SERP) is a powerful content marketing tool. A SERP is the set of results—also known as websites, images, featured snippets, and so on—that appear when you type something and hit Enter on Google's search bar. This page has a lot of information if you know what to look for and how to analyze them.
Aside from the obvious web pages, the "People Also Ask" section and the "Related Searches" section at the bottom of the page can clue you in to what people are looking for. These sections can give you ideas for informational blog posts, subheadings to include in your content, headline ideas, and useful keyword ideas.
You can also study the titles and meta descriptions of the results on a SERP to discover search intent, pain points, and long-tail keywords to target. And it's all right in front of your eyes and free to discover. If you pay more attention to SERPs, you can write relevant content that drives traffic and sales too.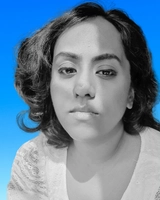 Debashri Dutta
Founder, Dmdutta.com
---
Submit Your Answer
Would you like to submit an alternate answer to the question, "What is one underutilized tool in content marketing that has high potential?"
Related Articles