What are the best content marketing newsletters?
From Marketing Brew to "TL;DR Marketing, here are the 11 answers to the question, "What is the best content marketing newsletter to subscribe to?"
Marketing Brew
Growth Hackers
Content Marketing Institute's Newsletter
The Moz Top 10
UnMarketing
Convince&Convert
Copyblogger
Hubspot Marketing Blog – The Hustle
Sprout Content's Newsletter
Ross Simmonds Newsletter
TL;DR Marketing
Marketing Brew
It is a tri-weekly promotional newsletter that features the very best marketing advice, opinion pieces, and business news. You'll adore Marketing Brew if you enjoyed The Hustle. You'll actually want to read the newsletter because it is really well-written and contains intriguing articles and tidbits. They also choose their marketing advice very carefully, so you know they aren't just throwing in piffle for the sake of it.
Timothy Woods , Director, Carnivore Style
Growth Hackers
While many marketing newsletters will feature new promotional techniques or ways to collect data, my interest is more toward long term strategies and that is the reason why I like Growth Hackers .
Learning techniques that are trending or learning about certain types of marketing campaigns are important, but they do not provide the overall view that you need for long-term growth.Growth Hackers provides a community of highly skilled entrepreneurs and marketers who discuss their strategies for sustainable growth, whether it be how marketing teams are designed, what metrics to use to properly determine KPIs or branding strategies.
In addition, it also allows for Q & A sessions with experts in every part of the content marketing field. For those professionals who are seeking more than just a one-time fix for issues, Growth Hackers is an excellent choice for your content marketing newsletter.
David Derigiotis , CIO, Embroker
Content Marketing Institute's Newsletter
One of my favorite content marketing newsletters is Content Marketing Institute's newsletter . This newsletter covers topics such as how to write effective copy, design compelling visuals, optimize content for search engines, plan out editorial calendars, and much more. The articles are well-written and easy to understand while still providing detailed information. Furthermore, CMI also offers webinars and podcasts on topics such as thought leadership strategy, storytelling techniques, link-building tactics, data-driven decision-making processes, etc., which can give you an in-depth look at various aspects of content marketing.
Aviad Faruz , CEO, FARUZO
The Moz Top 10
One of my personal favorites is the Moz Top 10 .Moz shares top SEO practices from the company's experience and parts of the web. It has a strong customer base since it is completely free and shares trustworthy information. This newsletter is released twice a month and is packed full of information for digital marketers.
This brand aims to continue teaching digital marketers better content marketing tips and tricks. They automatically compile the top 10 articles from the internet about best SEO practices for effective digital marketing, so you don't have to do it yourself. If you need help finding to hunt down quality links to improve your marketing knowledge, this newsletter is for you.
Shaun Connell , Founder, Writing Tips Institute
UnMarketing
UnMarketing stands out among content marketing newsletters, as it offers well-researched and engaging insights into the world of modern digital marketing.
The flagship newsletter is published regularly and tailored to both seasoned professionals and eager newbies to the industry, providing something for everyone. UnMarketing's knowledge base also covers creative strategies on email campaigns, advertisement optimization, tracking events, and conversion funnel optimization – in a clear and knowledgeable voice that makes everyone feel welcome.
The newsletter is the perfect subscription for individuals looking to stay up-to-date with the latest trends in digital marketing.
Jim Campbell , CEO, Campbell Online Media
Convince&Convert
Newsletters are found in every corner of the internet, but what are the ones that are worthy of subscribing to, especially when it comes to content marketing?
Convince&Convert seems to be the go-to for this niche. It's one of the most well-rounded newsletters out there, and it provides all the value with little work or light reading. It's one of the best ways to inform yourself about content marketing, social media marketing, and CX.
There are other newsletters that are worth mentioning, such as GrowthHacker and DigitalMarketer, but they're not as well-rounded as Convince&Convert. But what makes it as high-quality as I claim it is? It's attention to detail.
From the recaps to the formatting of the newsletter, it all seems like it's optimized to the max for the reader's pleasure. Even the fact that you're presented with introductory articles once you've subscribed to their newsletter is an amazing touch.
Dejan Kvrgic , Founder, ProContent Services
Copyblogger
There are a number of great content marketing newsletters out there, but it's important to find one that aligns with your specific business needs. My favorite is the Copyblogger newsletter . It provides more general information on content marketing, with helpful tips and advice for creating high-quality content and improving your content strategy. Plus, their newsletter often includes valuable resources that you can download and use right away.
Kate Wojewoda-Celinska , Marketing Manager, Spacelift
Hubspot Marketing Blog – The Hustle
HubSpot Marketing Blog has all a digital marketer needs to be successful. This marketing newsletter has everything from information on SEO, social media, blogging, email marketing, generating leads, and tips and trends in the market. With over 350,000 subscribers, it is also reputable.
It is vital for customer service tips, marketing insights, research, and sales all into your inbox. It is also multi-purpose and suited for sales, agencies, marketing, and services. You can decide the type of newsletters to receive and how often you want to get them.
Yongming Song , CEO, Live Poll for Slides
---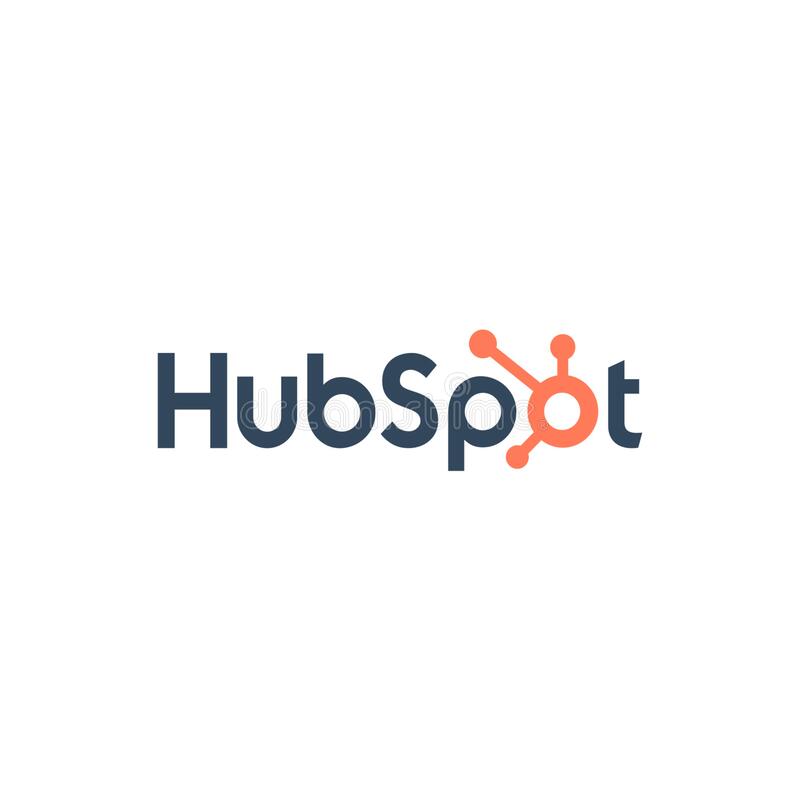 HubSpot
Sponsored
Free Inbound Marketing Software
HubSpot's free marketing tools are built on a robust free CRM — so you can easily create delightful campaigns in one place. Provide website visitors with a seamless end-to-end experience, and turn more of them into paying customers. Get started free.
---
Sprout Content's Newsletter
To get the most out of content marketing and stay ahead of the competition, subscribing to Sprout Content's newsletter is an absolute must. Sprout Content provides detailed insights into what's happening in content marketing, with expert advice on how to use these trends to your advantage. Plus, their content is written in a vibrant and easy-to-understand tone that lets you easily digest the tips. Whether you're looking to improve your current content marketing strategy or stay informed on the latest news in the industry, this newsletter offers something for everyone.
Mina Elias , Founder and CEO, Trivium
Ross Simmonds Newsletter
Ross Simmond's newsletter is definitely my favorite one. It's a great source of inspiration and precious insights into content strategy, creation, and distribution. Ross is a digital marketing strategist and entrepreneur passionate about technology. He shares his extensive knowledge in a clear and understandable way.
Agata Szczepanek , Community Manager, LiveCareer
TL;DR Marketing
There's no better newsletter to subscribe to than TL;DR Marketing . Not only is it full of expert advice and tips on how to maximize your online presence, but the content is always delivered in a witty and engaging way that makes reading it enjoyable. I think what sets TL;DR apart from all other newsletters is its focus on real-world case studies and experience-based marketing strategies. Every issue features interviews with industry insiders who share their stories about how they achieved success with their own campaigns, giving readers exclusive insights into some of the top trends in the industry. Plus, each issue also includes additional resources like links to helpful websites or articles that can help you take your marketing knowledge even further. It's almost like having an entire team of experts at your fingertips!
Jamie Irwin , Director, Straight Up Search
Submit Your Answer
Would you like to submit an alternate answer to the question, What is the best content marketing newsletter to subscribe to? Why?
Related Questions