What Are The Most Significant Diversity Initiatives In Your Industry?
To understand the impact of diversity initiatives across various industries, we sought insights from seasoned professionals such as CEOs and DEI Practitioners. From tackling systematic barriers with education equity investments to diversifying tech candidate pipelines through partnerships, we present 10 significant initiatives shared by these industry leaders.
Investing in Education Equity to Tackle Systematic Barriers
Promoting Homeownership in Public Housing
Impact of Resource Groups in Organizations
Inclusive Gaming Scholarship Program
Empowering Women Travelers
Adopting Blind Recruitment Processes
The SeeHer Movement in Advertising
Workplace Gender Equality Initiative in Real Estate
Returnships Program for Parenting Tech Employees
Diversifying Tech Pipeline through Partnerships
Invest in Education Equity to Tackle Systematic Barriers
Google is committed to diversity initiatives that help the tech industry's talent pipeline flourish through partnerships and collaboration with nonprofits, educators, students, and community partners. We're investing in education equity, making commitments at scale, and tackling systematic barriers via partnerships with Historically Black Colleges and Universities (HBCUs), Hispanic Serving Institutions (HSIs), and Tribal Colleges and Universities (TCUs).
These partnerships include Grow with Google's Career Readiness Program, which provides HBCU and HSI students at more than 20 schools with the tools and skills needed to succeed in the modern workforce; Google's Pathways to Tech initiative, supported by an HBCU Tech Advisory Board, which aims to strengthen equity in computing education, assist job seekers in finding tech roles, and foster inclusivity for employees at Google.
We also support semester-long programs like Google's Tech Exchange and Google in Residence program which equip underrepresented students with applied computer science skills and hands-on, immersive mentorship opportunities with Google employees to cultivate a sense of belonging in the tech industry before landing their first full-time role.
Rachel Spivey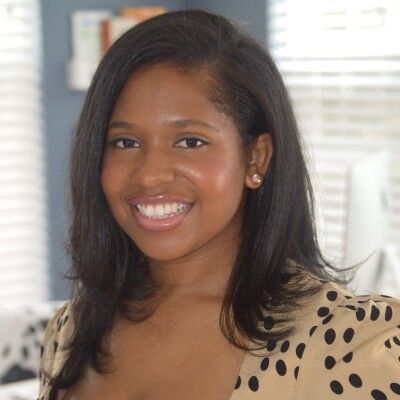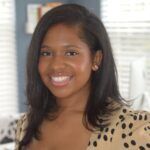 ,
Director, Stay & Thrive Team, Google
---
Promoting Homeownership in Public Housing
As the Manager of Justice, Equity, Diversity, and Inclusion for a public housing nonprofit, I believe the most impactful work that we do is our focus on helping residents obtain homeownership. While we manage subsidized housing, we don't want our residents to stay there their whole life.
Our programs, including our Financial Opportunity Center, Down Payment Assistance Program, the Piedmont Community Land Trust, and Eviction Prevention Program, are all initiatives that we lead with the goal of diversifying the pool of homeowners in Charlottesville and the surrounding area.
Victoria Carter-Johnston
Manager of Justice, Equity, Diversity and Inclusion, Piedmont Housing Alliance
---
Impact of Resource Groups in Organizations
Employee and business resource groups are a growing initiative across many organizations and industries. What's interesting is the differentiation in impact depending on the level of complexity involved in your organizational structure, the commitment your resource groups have from the executive leadership, and the goals your groups serve to accomplish.
The impact can range from increasing employee engagement and belonging by offering a safe space for folks to connect, network, and be in community with those representing their identities, to providing historically marginalized groups with learning and development opportunities and resources they may not have otherwise received, to bringing valuable community insight to business decisions such as marketing or branding campaigns.
The consistency you'll find with any of these impacts is the proven benefits, including profit, which most organizations are likely focusing on in tandem with employee wellbeing.
Asheli Mann-Lofthouse
Diversity, Equity and Inclusion Practitioner
---
Inclusive Gaming Scholarship Program
As the owner of a gaming site, one of the significant diversity initiatives we've implemented is the "Inclusive Gaming Scholarship" program. This initiative promotes diversity and inclusion within the gaming community by offering financial support to individuals from underrepresented backgrounds who aspire to pursue careers in the gaming industry.
This initiative provides education and training opportunities in gaming-related fields to talented individuals from marginalized communities. By supporting underrepresented students, we encourage new and diverse voices in the gaming industry, leading to more inclusive and innovative games. The scholarship recipients diversify the talent pool and challenge stereotypes and biases, transforming the gaming landscape into a more welcoming space for everyone.
By investing in the "Inclusive Gaming Scholarship" program, we're not only supporting individual students but also working towards a more diverse and equitable gaming industry.
Artem Minaev
Co-Founder, Play Today
---
Empowering Women Travelers
We've always believed in the transformative power of travel. Recognizing the barriers faced by women travelers from certain regions, we embarked on an educational campaign. We collaborated with women's rights activists and organizations to educate our team about the specific challenges women face.
This knowledge equipped us to provide more targeted and empathetic assistance to women travelers, ensuring they felt empowered and supported throughout their visa application journey. The feedback has been overwhelmingly positive, with many appreciating our commitment to understanding and addressing their unique needs.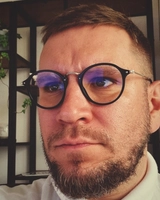 Grzegorz Robok
Chief Executive Officer, VisaFly
---
Adopting Blind Recruitment Processes
In our industry, a standout diversity initiative has been the implementation of "Blind Recruitment" processes. By anonymizing applications and removing personal details like names, genders, ages, and educational backgrounds, companies focus solely on skills and experience. This approach eliminates unconscious biases that can sneak into hiring decisions.
Since its adoption, we've seen a broader range of candidates being shortlisted for interviews, leading to more diverse teams. Not only has this improved creativity and problem-solving within projects, but it has also enhanced our market reach and appeal to a wider customer base. This initiative underscores the tangible benefits that come from truly embracing diversity at the workplace.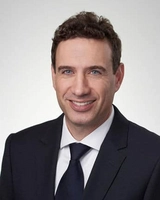 Lee Odierno
Personal Injury Lawyer, The Odierno Law Firm, P.C.
---
The SeeHer Movement in Advertising
In marketing, a significant diversity initiative is the "SeeHer" movement. Launched by the Association of National Advertisers (ANA) in 2016, SeeHer aims to accurately portray and increase the representation of women in advertising and media. With the slogan, "If you can see her, you can be her," this initiative has inspired thousands of women on their career journeys.
SeeHer has led to more inclusive and empowering portrayals of women in advertising, challenging harmful stereotypes and fostering a more positive and equitable environment. By shifting the narrative and representation of women in marketing, it contributes to cultural change and resonates with consumers, ultimately promoting gender equality and better reflecting the diverse society we live in.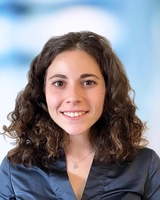 Nicole Moughrabi
Marketing Coordinator, Achievable
---
Workplace Gender Equality Initiative in Real Estate
In the real estate industry, gender equality has become a major focus in recent years. The Workplace Gender Equality Initiative is a government-led program that aims to promote and improve gender diversity within Australian workplaces. This initiative requires businesses with 100 or more employees to report on their gender composition and policies, providing data on topics such as pay equity and flexible work arrangements. This data is made publicly available to encourage transparency and accountability.
The impact of this initiative has been significant, with more companies implementing policies and strategies to improve gender diversity in their workplaces. It has also brought attention to the issue of gender pay gaps and highlighted the need for more women in leadership positions within the real estate industry.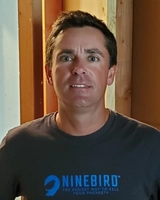 Mark Buskuhl
Founder and CEO, Ninebird Properties
---
Returnships Program for Parenting Tech Employees
In the heart of our tech company, we've ignited a 'Returnships' program aiding parents reentering the workforce after parental leave. These breaks often dim their career prospects in tech, yet they come with enriched life perspectives.
Our initiative includes refresher training, flexible work policies, and on-site child care, enhancing work-life balance. So far, productivity has surged by 25% due to improved morale and seamlessness in balancing personal and professional lives, powering our company with the unique strengths a parenting mindset introduces.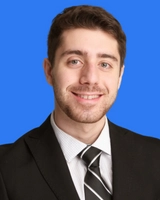 Abid Salahi
Co-Founder and CEO, FinlyWealth
---
Diversifying Tech Pipeline through Partnerships
A significant diversity initiative in the tech industry is to diversify the pipeline of underrepresented minorities into the tech industry. The focus is on partnerships with organizations that help expose students to careers in tech who may not otherwise be aware of such opportunities. There are a lot of great organizations that match companies with students both on the collegiate level and the secondary education level. Studies show that early introduction and exposure to career opportunities help increase the pipeline to those careers.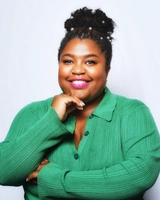 Tavon Barnswell
Senior DEI Program Manager
---
Submit Your Answer
Would you like to submit an alternate answer to the question, "What's a significant diversity initiative in your industry? Share its impact."
Related Articles