Sustainable Business Practices: Success Stories
To provide a comprehensive understanding of how businesses incorporate sustainable practices, we've gathered ten insightful responses from founders and CEOs. From adopting a comprehensive sustainability framework to integrating holistic sustainability measures, these leaders share their effective strategies and examples of sustainability in action.
Adopt a Comprehensive Sustainability Framework
Implement Internal and External Sustainability Practices
Innovate with Refillable Aluminum Bottles
Utilize a Print-On-Demand Model
Source Eco-Friendly Materials
Foster Social Responsibility
Employ Diverse Sustainability Efforts
Promote Remote Work for Sustainability
Initiate Paperless Practices and Optimized Routes
Integrate Holistic Sustainability Measures
Adopt a Comprehensive Sustainability Framework
Besides incorporating sustainable practices and partnerships into the day-to-day operations of our agency, we have developed a delivery framework that places digital sustainability at its core.
We assign a "weight budget" to all of our e-commerce stores, ensuring that we maintain a consistent level of performance (and therefore, environmental impact) across all pages.
Along with adhering to best practices in code packaging, we have developed a "Super-ECO" starter theme for all our projects. This ensures the best possible starting point, rather than beginning with a third-party theme that includes unnecessary code.
All our stores follow strict accessibility guidelines to ensure they are usable for all people. We believe that impact extends beyond an individual business. We vet all partner platforms we recommend to ensure consistency in values and impact.
Tom Locke
Founder, Noughts & Ones
---
Implement Internal and External Sustainability Practices
As a sustainability consultancy and platform, we could answer this from two angles.
Internally, we are using the Future-Fit Benchmark to guide our own sustainability action plan, implementing our sustainable travel policy to prioritize travel by land and sea, have used Ecologi Zero to calculate our own emissions, and have implemented a sustainable procurement policy for any purchases (e.g., laptops and other IT).
Externally, here are our projects:
In 2022, we delivered sustainability workshops on the eBay roadshow which toured the UK, and we educated thousands of businesses on how to become more sustainable.
We've built a community of over 100 sustainability specialists and are enabling them to share their expertise via our digital platform.
We have recently developed a "Serious Game" aimed at embedding diversity, equity, and inclusion into the fabric of organizations.
Ciaran Armstrong
Co-Founder, Sustainable Pathways
---
Innovate with Refillable Aluminum Bottles
Everything at the core of what we do at PATH is built around sustainability and driving forward innovations to reduce our carbon footprint effectively. PATH is the first company to sell bottled water in a sturdy, refillable aluminum bottle, revolutionizing the industry and leading it toward a more sustainable future.
We continue to push the envelope in innovation around sustainability with our new, first-ever durable and resealable aluminum caps. We built the new cap around the idea of reusability. We aim to prevent 10 billion single-use plastic bottles from entering landfills over the next few years. To date, we have prevented over 450 million plastic bottles from entering landfills and oceans.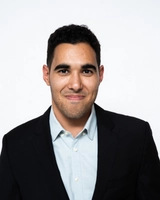 Shadi Bakour
CEO and Co Founder, PATH Water
---
Utilize a Print-on-Demand Model
TEEZR, an emerging marketplace, seamlessly incorporates sustainability into its operations by utilizing a print-on-demand model. It serves as a platform where artists can sell merchandise, offer commission services, and accommodate bulk orders or personalization requests.
We avoid overproduction by printing products only when customers place orders. This eliminates surplus inventory, reducing material waste and the need to discard unsold items.
And, unlike traditional mass production, on-demand printing operates efficiently, using energy only when needed. This reduces overall energy consumption.
By avoiding overproduction, TEEZR eliminates the need for large-scale warehousing, cutting storage costs and energy consumption for climate-controlled storage. On-demand printing also allows for customization and personalization, reducing the likelihood of returns and unnecessary shipping, which aligns with sustainability goals.
Divya Murakonda, Co-Founder and CEO
---
Source Eco-Friendly Materials
At Omni Home Ideas, sustainability is not just a buzzword; it's a core principle. We've made a conscious effort to source eco-friendly materials and collaborate with suppliers who share our commitment to the environment.
One notable example is a recent residential project where we utilized reclaimed wood for flooring and cabinetry. Not only did this choice give the home a unique, rustic charm, but it also significantly reduced the project's carbon footprint. By integrating sustainable practices, we aim to create designs that are both beautiful and responsible.
Brad Smith
CEO and Interior Designer, Omni Home Ideas
---
Foster Social Responsibility
The main sustainable practice DashStylists has developed is social responsibility. The network of traveling barbers and hairstylists has been entirely built on local communities, and the people they serve are local seniors having trouble going to the salon.
So, our company helps address an unmet need for our elderly, while it also enables local beauticians to make a bit more money. This is significant as hairdressing is traditionally a job that is not very well compensated.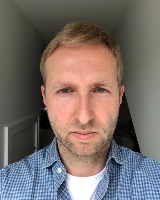 Pierre Dubois, CEO, DashStylists
---
Employ Diverse Sustainability Efforts
Cure incorporates sustainability efforts into its business practice in several ways.
First, our stick-pack packaging contains 95% less plastic than the average ready-to-drink 12-oz hydration beverage and contributes to approximately 81% less carbon emitted per serving vs. the average ready-to-drink 16-oz hydration beverage during transportation. We've also received Plastic Neutral Product certification through rePurpose Global and, as a result of the partnership, has contributed to 5,674 pounds of plastic waste removed from oceans.
Our company launched EcoCart to help offset its carbon footprint and, as such, We have contributed to 260,307 carbon emissions offset and 23,000 acres of forest protected through the Garcia River Forest Project.
Finally, our business received its Forest Stewardship Council certification, which ensures that our products come from responsibly managed forests that provide environmental, social, and economic benefits.
Lauren Picasso
Founder and CEO, Cure Hydration
---
Promote Remote Work for Sustainability
All the MoneyNerd team works remotely. While I understand that this won't work for every business, we are a small business that maintains daily communication via online meetings to avoid feeling disconnected from one another.
By working remotely, we cut down on carbon emissions from travel, lower the use of waste from paper (it's not necessary when working online), and recycle all of our computer equipment across team members when necessary. We rarely have in-person business meetings, instead opting for video conferencing. The flexibility of remote working ensures that the team doesn't get burnt out with the online nature of the business.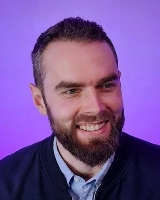 Scott Nelson, CEO, MoneyNerd Limited
---
Initiate Paperless Practices and Optimized Routes
At Blue Diamond Sales & Rentals, we are committed to sustainability. We have implemented a number of paperless initiatives, such as using electronic documents and online payments. We also reuse envelopes and other office supplies whenever possible. This has helped us to significantly reduce our environmental impact.
In addition, we have optimized our driving routes to include drive-by inspections of our properties. This allows us to be more efficient with our time and reduce our fuel consumption. We are proud of our commitment to sustainability and believe that it is crucial to do our part to protect the environment.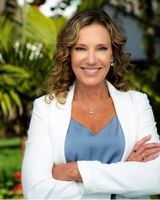 Samantha Easton
CEO, Real Estate Broker, Blue Diamond Sales & Rentals
---
Integrate Holistic Sustainability Measures
Our business has proactively integrated sustainable practices into our operations. First, we actively limit the use of paper and plastic during our shoots, reducing waste and environmental impact.
Second, we've minimized our travel, ensuring trips are only made when essential and, when possible, opting for trains as a more eco-friendly mode of transportation. Third, we prioritize partnerships with clients who are committed to sustainable practices, steering clear of fast-fashion industries.
Furthermore, an integral part of our sustainability approach extends to the well-being of our team, emphasizing the importance of mental health. This holistic view of sustainability ensures that we are making positive contributions, both environmentally and socially.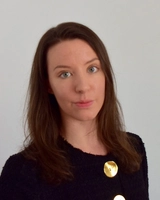 Laura Jouve
CEO Slava Communication, Slava Communication SL
---
Submit Your Answer
Would you like to submit an alternate answer to the question, "How has your business incorporated sustainable practices effectively? Share an example."
Related Articles