Notable Brand Collaborations of the Year
In the ever-evolving landscape of brand collaborations, we asked eleven industry experts, including CEOs and Marketing Managers, to share the partnerships that have recently caught their attention. From the luxury bag collaboration between Tiffany & Co. and Fendi to Barbie's world-dominating pink, discover the noteworthy alliances that are making waves in the industry.
Tiffany & Co. and Fendi: Luxury Bag Collaboration
E.L.F. and Chipotle: Makeup Meets Fast Food
Maybelline and Ian Padgham: Surreal Advertising Campaign
Khan Academy and Google: Free SAT Prep
KFC and Crocs: Quirky Chicken-Themed Shoes
Tesla and SpaceX: Integrated Starlink Service
Apple and Hermès: Luxury Tech-Fashion Blend
LEGO and IKEA: Playful Home Solutions
Supreme and Oreo: Limited-Edition Cookies
HBO Max and Duolingo: High Valyrian Expansion
Barbie and Everything: Dominating the World with Pink
Tiffany & Co. and Fendi: Luxury Bag Collaboration
The most noteworthy brand collaboration for me this year would be Tiffany & Co. x Fendi, where both luxury brands indulged in creating Baguette Tiffany bags. These bags contain the essence of both these popular brands, making fashion enthusiasts go wild with this limited-edition collection.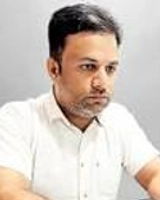 Fahad Khan
Digital Marketing Manager, Ubuy India
---
E.L.F. and Chipotle: Makeup Meets Fast Food
I recently saw a brand collaboration that caught my attention: E.L.F. and Chipotle. They worked together to create a limited-edition eyeshadow palette inspired by a burrito bowl, which sold out in just four minutes.
You might wonder why a beauty brand and a fast-food chain would join forces. Well, it's a bit of a mystery, but what really got people talking was the avocado-shaped blender sponge. This collaboration was unique and popular because it combined makeup with a popular food brand, creating a lot of buzz and excitement.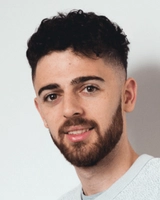 Albert Vaisman
Marketing Manager, Honest Brand Reviews
---
Maybelline and Ian Padgham: Surreal Advertising Campaign
One brand collaboration that I have been fascinated with recently is Maybelline and Ian Padgham, a video creator who specializes in surreal art-inspired videos. Through their partnership, the makeup brand and the artist developed an ad that depicted life-size lashes on a London train being coated in Maybelline's Sky High Mascara.
After many viewers thought the super-sized lashes and mascara were real, it was revealed that it was CGI. This partnership pushed the bounds of advertising and reality and opened up a new future for beauty and marketing. The viral ad shows that consumers want to be entertained by their ads, even if, or especially if, it isn't real.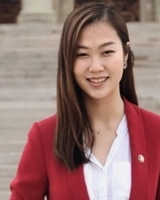 Jianwei Kapp
Marketing Coordinator, Achievable
---
Khan Academy and Google: Free SAT Prep
Khan Academy, known for its high-quality educational content, teamed up with Google to provide free, interactive SAT test-preparation materials. This collaboration is especially significant because it addresses the needs of high school students preparing for college admissions. The SAT is a crucial exam for many students, and offering free, comprehensive resources can level the playing field for those who may not have access to expensive test-prep courses.
This collaboration stands out because it is committed to democratizing education by making these resources accessible to anyone with an internet connection. It aligns with the mission of educators like myself to ensure all students have the tools they need to succeed academically. It's inspiring to see such impactful collaborations in the educational field.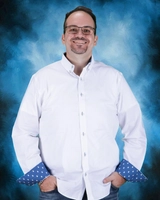 Eric Jourgensen
Classroom Teacher
---
KFC and Crocs: Quirky Chicken-Themed Shoes
Recently, the KFC and Crocs collaboration caught my eye. They joined forces to create some quirky shoes that quickly sold out. These shoes featured KFC-themed designs and even came with chicken-scented charms. It's noteworthy because it's an offbeat collaboration that worked. It gave an insight into the cult following and comfort factor of Crocs.
The partnership also included a charitable aspect, with KFC donating to the KFC Foundation for each pair sold. It's a fun and successful collaboration between two brands, one known for fried chicken and the other for comfy shoes.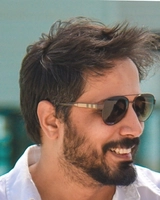 Khunshan Ahmad
CEO, InsideTechWorld
---
Tesla and SpaceX: Integrated Starlink Service
A notable recent brand collaboration that captured attention was the alliance formed by Tesla and SpaceX. Although both organizations are led by Elon Musk, their joint initiatives, including the integration of SpaceX's Starlink internet service into Tesla vehicles, represent groundbreaking developments in the technology sector.
The collaboration is significant because of its potential to bring about a paradigm shift in the space and automotive sectors. By integrating dependable internet access provided by Starlink into Tesla vehicles, connectivity and autonomous driving capabilities are significantly improved.
This not only provides advantages for consumers but also exemplifies the innovation-driving potential of collaboration among tech titans. This serves as a notable illustration of how collaborative efforts among corporations can result in revolutionary progress, influencing the trajectory of transportation and connectivity.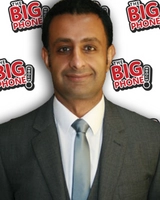 Steven Athwal
Managing Director and Tech Enthusiast, The Big Phone Store
---
Apple and Hermès: Luxury Tech-Fashion Blend
A brand collaboration that impressed me recently was between Apple and Hermès for the Apple Watch Hermès edition. What caught my eye was the perfect blend of tech-innovation from Apple and timeless fashion expertise from Hermès.
This collaboration excellently combined functionality with luxury fashion. The unique selling point here was the exclusivity and elegance of Hermès bands paired with the advanced tech features of the Apple Watch, creating a product that appealed to a niche market interested in both luxury and technology.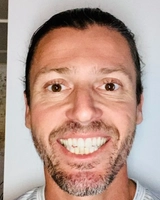 Nicolas Krauss
Founder and CEO, dasFlow Custom Athleisure Apparel
---
LEGO and IKEA: Playful Home Solutions
A collaboration that stands out for me would be between LEGO and IKEA, melding playful creativity with practical home solutions. The products from this partnership are designed to encourage playfulness around the house, allowing both children and adults to introduce a touch of joy and creativity into daily routines.
This innovative collaboration stands as proof that when two successful brands from different sectors join forces, they can generate an unexpected, enjoyable experience that resonates with consumers in a profound way.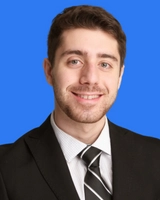 Abid Salahi
Co-Founder and CEO, FinlyWealth
---
Supreme and Oreo: Limited-Edition Cookies
A fashion and cookie brand collaboration may seem surprising, but it's worth noting. This unique partnership has caught people's attention with its limited-edition "Supreme-themed cookies." Oreo deviated from its traditional black cookie color, opting for a bold red with white cream, creating a sandwich.
The shelves were emptied immediately after being stocked, as people were willing to pay a high price for this limited-edition cookie. It sparked a lot of conversation on social media, with people posting pictures of it. This unexpected collaboration has not only increased brand awareness but also boosted the brand's bottom line.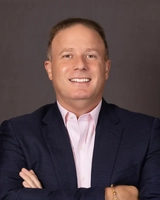 Neal Topf
President, Callzilla
---
HBO Max and Duolingo: High Valyrian Expansion
One of the most astonishing and entertaining brand collaborations took place in the summer of 2022. At this time, a streaming giant, HBO Max, and popular language learning platform, Duolingo, joined their forces.
The collaboration was launched for the occasion of the premiere of the highly anticipated Game of Thrones prequel, House of the Dragon. The companies came up with the brilliant idea to explore the story's universe and the importance of the fictional language for the storyline. The High Valyrian dialect had already been available on Duolingo, but in the summer of 2022, it was substantially expanded: 150 words and 750 sentences were added to the database.
Encouraging the series' enormous fandom to learn the protagonists' language turned out to be very profitable for the app. HBO, on the other hand, drew the attention of Duolingo users to the channel's new release.
The outcome of this partnership proved that there are no limits when it comes to cross-industry cooperation.
Martyna Szcześniak, Community Expert, MyPerfectResume
Barbie and Everything: Dominating the World with Pink
Did any other brand collaborations happen this year besides Barbie x Everything? They took over the world! It was incredible. They built so much excitement with so many collaborations, reaching consumers at every point in their journey. Everything was pink! Was it an intentional dig at consumerism? Maybe it was supporting the notion that Barbie can go everywhere and be anything? I don't know, but I'm here for it.
Allison Donahue
Brand Manager
---
Submit Your Answer
Would you like to submit an alternate answer to the question, "Have there been any brand collaborations that caught your eye recently? What made them noteworthy?"
Related Articles