How have you achieved a breakthrough in customer support?
In the quest to achieve breakthroughs in customer support, we sought insights from fifteen seasoned professionals, including CEOs and Account Managers. They shared diverse strategies, from active listening for product enhancements to understanding the Ideal Customer Profile (ICP) and journey. Dive into their valuable insights to revolutionize your customer support approach.
Actively Listen for Product Enhancements
Empower the Team with Decision-Making Autonomy
Display Prompt Problem-Solving and Communication
Add a Human Touch in Digital Support
Switch to WhatsApp Business for Collaboration
Provide Multiple Options for Customers
Enhance Communication with Technology
Proactively Train for Software Usage
Offer Multiple Channels for Clients
Take the Listen, Adapt, Anticipate (LAA) Approach
Combine Empathy and Comprehensive Training in Support
Upgrade Your Self-Help Resources
Anticipate Customer Needs
Use an Empathy First Approach
Understand the Ideal Customer Profile (ICP) and Journey
Actively Listen for Product Enhancements
Working as a sales representative, I recognize the importance of customer requests for product enhancements. My primary strategy is to be an active listener. This approach helps me to dive into the context of the issue.
After all, it is obvious that your customers use the service more frequently than you do, and therefore, have a better understanding of what they may be missing. Every sales manager should keep in mind that customers share with us valuable insights we can use to make our product or service better.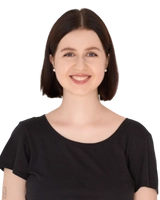 Myroslava Bovhyra
Account Manager, Elai
---
Empower the Team with Decision-Making Autonomy
It's a bit like being the band at a wedding: when it's good, everything feels perfect, but one off-note can ruin the party. One strategy that turned our tune around was empowering our support team with decision-making autonomy. Instead of running up the chain for every little issue, they had the freedom (within guidelines, of course) to make judgment calls on refunds, replacements, or any customer solutions.
The outcome? Faster resolutions, happier customers, and a team that felt trusted and valued. Who knew that giving away a bit of control could lead to such harmonious results?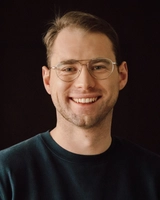 Alex Stasiak
CEO and Founder, Startup House
---
Display Prompt Problem-Solving and Communication
On the occasion that we get called back by a homeowner to fix something, we always do it promptly.
Over the years, I've found that customers judge us based on how we respond when something goes wrong, even more than when everything goes smoothly. Because of this, we solve problems as quickly as possible and communicate with the customer the whole way. It's really that simple. Tell them what's going on, how you're going to fix it, and do it as soon as possible.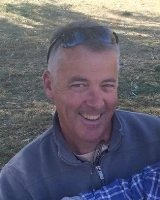 Rick Berres
Owner, Honey-Doers
---
Add a Human Touch in Digital Support
At MaxCash, we achieved a breakthrough in customer support by implementing an online chat manned by real support team members, not chatbots. We noticed that modern users, from Baby Boomers to Gen Z, have grown weary of automated chatbots that often give irrelevant or impersonal answers.
So, we decided to offer a real professional to guide customers through their queries. This approach brings a touch of human connection in a digital world, guarantees efficient solutions, and provides an experience that feels tailored to the user. While AI-based support sounds fun, we provide real help. And it is valued by customers.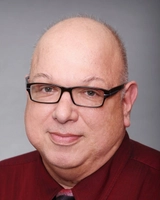 Fred Winchar
Founder, Certified HR Professional, MaxCash
---
Switch to WhatsApp Business for Collaboration
WhatsApp Business has enabled us to serve customers more effectively. Since making it our primary customer communication platform, we've achieved a record customer satisfaction score of 93.5%.
WhatsApp Business surpasses traditional text messaging as it allows our entire team to log into the same account simultaneously and collaboratively answer customer queries. Previously, our messages were confined to one device that had to be circulated around the office.
Furthermore, it allows us to make our full catalog of services available to every customer directly within the conversation through their product and services catalog feature. We can also send customers a catalog item in two taps, eliminating the need for them to copy and paste it from elsewhere.
The switch to WhatsApp Business from traditional messages has boosted our customer support satisfaction score from 73.1% to 93.5%. I would advise every business owner to consider making the switch.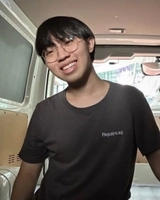 Zames Chew
Co-Founder, Repairs.sg
---
Provide Multiple Options for Customers
One way that I've achieved a breakthrough in customer support is to be sure that I have multiple options lined up for every customer I deal with, and to be sure I'm able to monetize every one of those options as well.
By having multiple options, I'm truly able to decide what to recommend based on each individual customer's situation. What often happens in my industry is that people go into what I call "convincing mode" by trying to fit a square peg into a round hole. They do this by trying to convince a customer to sell for under market value, even if that is not what the seller is looking for.
By having multiple options, I can operate with ethics, in line with my conscience, and I'm able to monetize almost every potential customer, which makes sense from a business perspective.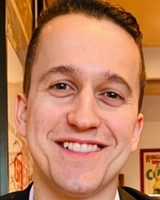 Sebastian Jania
CEO, Ontario Property Buyers
---
Enhance Communication with Technology
Achieving a breakthrough in customer support in the real estate industry involves ensuring that clients not only have their needs met but also have a positive and memorable experience throughout the entire process. One strategy I've employed to accomplish this is utilizing technology to enhance communication.
I implemented client portals that provide my clients with 24/7 access to crucial information. They can view property listings, receive updates on the status of their transactions, and access documents. This transparency and convenience greatly enhance their experience.
We also developed a mobile app that allows clients to communicate with us and track progress on their smartphones. They can send messages, receive notifications, and stay informed on the go.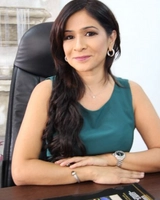 Ritika Asrani
Owner and Head Broker, St Maarten Real Estate
---
Proactively Train for Software Usage
As a SaaS company, customer support is an important feature of our platform. We have been offering 24/7 platform support since the beginning, but only recently have we decided to be proactive with our support.
We can handle general queries quite well through our customer service channels. There was no need to overhaul that aspect. However, we have seen an increase in platform-specific queries that could be fixed with training on how to use our software more effectively.
With this in mind, we set up a training product to help customers enhance their use of our software at an affordable price. It has become one of our more popular add-ons for new clients and has resulted in fewer platform-specific queries.
We still have our 24/7 platform support, but employing this new training product has lightened their load and given our customers the support they needed.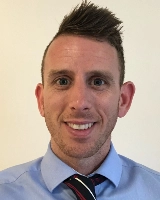 Alister Wood
Owner, VisitUs
---
Offer Multiple Channels for Clients
As an entrepreneur, one effective strategy I have is offering multiple channels for potential clients to reach out. I offer a variety of contact options, like email and social media. This allows me to ensure that clients can connect with me in their preferred way, making it more convenient for them.
This not only enhances accessibility but also allows me to address issues more promptly and offer a personalized experience. With customer support, I believe that it's all about meeting our customers and clients where they are and making sure their voices are heard.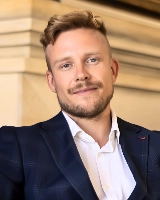 Johannes Larsson
Founder and CEO, JohannesLarsson.com
---
Take the Listen, Adapt, Anticipate (LAA) Approach
The most transformative strategy in this domain has been the Listen, Adapt, Anticipate approach.
First, "Listen." We implemented a feedback loop where every customer interaction was meticulously documented and reviewed.
Next, "Adapt." Based on the insights gathered, the support protocols were continuously refined. We introduced specialized training for the support teams, ensuring they were not just technically proficient but also adept at understanding and empathizing with client perspectives.
Last, "Anticipate." Using the data from the feedback loop, common issues or concerns that might arise with new updates or features were predicted. Proactive support became the mantra. Before a client realized their concern, a solution or guidance was ready.
This strategy transformed customer support from a reactive function to a proactive one. It reduced resolution times and significantly enhanced customer satisfaction.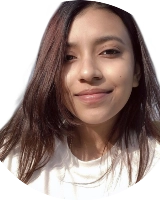 Madhurima Halder
Content Manager, Recruit CRM
---
Combine Empathy and Comprehensive Training in Support
Building a customer support team, or as I prefer to call it, a customer experience team, involves adhering to two main SOPs that have proven successful.
The first is emphasizing empathy as a core value in our customer service team is crucial. Our representatives are trained to actively listen to customers, understand their concerns, and provide solutions that align with their needs. This empathetic approach fosters trust and loyalty. Every customer wants to be heard. Listen, understand them, identify their problem, and then offer a solution. I like to think we have the "Chick-fil-A" of customer service.
Then, investing in rigorous training programs for our customer service representatives ensures they have in-depth knowledge of our products, policies, and the e-commerce industry. This empowers them to provide accurate and valuable assistance to our customers.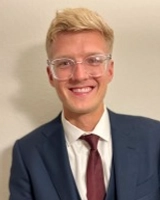 Joshua Maine
CEO, Pickleball Advisor
---
Upgrade Your Self-Help Resources
One breakthrough in customer support I achieved came from upgrading our self-help resources. We observed customers would only contact us when they couldn't find answers on their own, so we focused on enhancing our FAQ section and creating easy-to-understand guides and tutorials.
This approach reduced the workload for our customer service team and empowered customers to find quick solutions themselves, resulting in a much smoother and satisfying customer experience.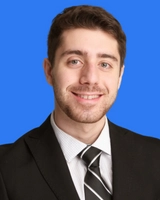 Abid Salahi
Co-Founder and CEO, FinlyWealth
---
Anticipate Customer Needs
Implementing a proactive approach was a breakthrough in customer support for me. Instead of merely reacting to customer issues, I started anticipating their needs and solving problems before they even reached out.
This was done by closely analyzing customer behavior and feedback, creating detailed FAQs, and offering self-help resources. Regular check-ins with key customers were also initiated to understand their pain points and expectations better. By taking the extra step to meet their needs before they had to ask, not only was the number of support requests reduced, but I also built stronger relationships with our customers.
This approach transformed customer support from a reactive function into a proactive and valuable resource for our clients.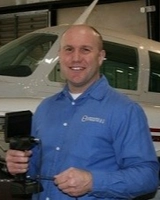 Bill French
Sales, USA Borescopes
---
Use an Empathy First Approach
One strategy that has brought about a breakthrough in our customer support is what we call "Empathy First." We've trained our support agents to prioritize empathy over rigid scripts and quick problem resolution.
Agents are encouraged to actively listen to customers, acknowledge their concerns, and express genuine understanding. Instead of focusing solely on efficiency, our team aims to build a human connection with each customer, which often means taking a little more time to address their emotional needs.
This approach has resulted in improved customer satisfaction and loyalty, as customers appreciate feeling heard and valued, even if the resolution takes slightly longer. It's made our support interactions not just about solving problems but about creating a positive and empathetic experience for our customers.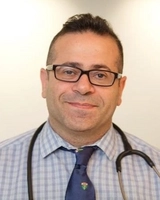 Dr. Nabil Salib
General Practitioner and CEO, MyDoc Urgent Care
---
Understand the Ideal Customer Profile (ICP) and Journey
Understanding your Ideal Customer Profile (ICP) is crucial for the customer journey. It's a targeted list of companies or individuals who stand to gain the most from your offerings. However, identifying your ICP is just the starting point.
The next critical step involves crafting a customer-journey map, which illuminates the needs, obstacles, and pain points of your ICP. This tool enhances your comprehension of your ICP's requirements and uncovers opportunities to add value at every stage of the sales cycle, including after-sales support.
By comprehensively understanding your ICP's needs and challenges, you can forge stronger, more effective customer relationships. So, could you kick-start a robust sales process by defining your ICP and mapping out their journey? It's a decision you won't regret!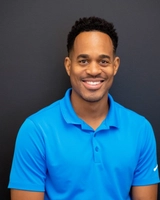 Terence Daniels
Customer Success Manager
---
Submit Your Answer
Would you like to submit an alternate answer to the question, "How have you achieved a breakthrough in customer support? Share one strategy."
Related Articles