17 Must-Read Books for Digital Marketing Professionals
To help digital marketing professionals expand their knowledge, we've gathered seventeen must-read book recommendations from CEOs, business owners, and other industry experts. From the practical inspiration found in Marketing Outrageously to the methodical visitor attraction strategies in Traffic Secrets, discover the essential reads that these leaders swear by.
Marketing Outrageously: Inspiring Practicality
The Art of SEO: Comprehensive SEO Guide
Content Machine: Practical Marketing Strategy
Buyology: Understanding Consumer Behavior
100M Offers:Making Irresistible Offers
Jab, Jab, Jab, Right Hook: Practical Social Media Tactics
They Ask, You Answer: Creating Customer-Centric Content
Everybody Writes: Quality Content Creation
The New Rules of Marketing and PR: Modern Marketing Guide
The Social Media Bible: Comprehensive Social Media Guide
Contagious: Mastering Viral Content
Everything Is Figureoutable: Practical, Memorable Insights
Little Red Book of Selling: Engaging Customers
The Power of Habit: Understanding Habit Formation
Marketing 5.0: Visionary Marketing Insights
Killing Marketing: Modern Content Marketing
Traffic Secrets: Methodical Visitor Attraction
Marketing Outrageously: Inspiring Practicality
My favorite marketing book is Marketing Outrageously by Jon Spoelstra. Yes, Erik Spoelstra, the Miami Heat's basketball head coach's dad, was also on the business side. His story was an inspiration to me when I stumbled upon his book in college. I did use some of his tricks—how can you possibly resist a rubber chicken?—over the years, and that's one book I recommend to all my students.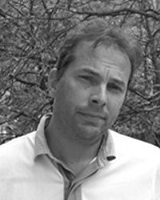 Michel Leconte
CEO, SeoSamba
---
The Art of SEO: Comprehensive SEO Guide
The Art of SEO: Mastering Search Engine Optimization by Eric Enge, Rand Fishkin, and Matt Cutts covers all aspects of SEO, from the basics to the advanced. It is constantly updated to reflect the latest changes in the search engine landscape. The book is written by a team of experts who have been in the SEO industry for many years, so the information is accurate and up-to-date, as much as a book can be in a digital world.
The book covers topics such as how search engines work, how to find keywords and optimize the website, how to build backlinks, and how to track your SEO performance.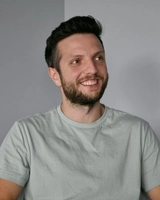 David Morneau
CEO and Co-Founder, Breeeze.co
---
Content Machine: Practical Marketing Strategy
By far, the best book I've read on ‌digital marketing is Dan Norris' Content Machine. It should be required reading for anyone who is considering a career in marketing or is thinking about opening a business, or even for business owners who need an infusion of inspiration and ideas into their marketing plans and systems.
Norris goes into a great deal about search engine optimization and explains it in a way that virtually anyone can understand, marketing professional or not. The cadence of the book makes it an easy read, and Norris hits all the high points necessary for someone to develop a comprehensive strategy that can then be implemented.
The relevance of Norris' topics translates today and likely will do so in future generations as well. He provides well-thought-out, solid, and very practical advice that is applicable to virtually any industry or business size. For entrepreneurs, this book is a must-read since it explains how to do much of this at no cost.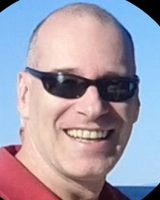 Dominique B Dupuis
Owner, URAD
---
Buyology: Understanding Consumer Behavior
Buyology is a must-read book for a digital marketer, as it tells us the functioning of the brain and how that affects marketing. The human brain is very complex, and marketers have been studying the interaction of thoughts and human emotions for years.
Despite the fact that neuromarketing has been with us for a long time, present-day marketers utilize certain strategies based on psychology to affect consumer behavior. Consumer behavior has gained importance now, which creates the need to know how the user thinks and feels when an ad pops up on their device.
Buyology educates us on things like social proof, appealing pictures, emotions, simple decisions, and telling captivating stories that connect with customers. When you get a knack for this, you can also create ads that instantly click with people and make your marketing game stronger. This book can be considered a secret weapon to succeed in digital marketing.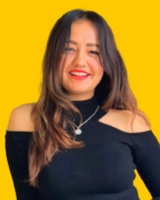 Cheshtha Lakhchaura
CMO, Gleexa
---
100M Offers: Making Irresistible Offers
If there's one book that flipped my perspective on digital marketing, it's 100M Offers by Alex Hormozi. The crux? "Make people an offer so good they would feel stupid saying no." Simple, yet profoundly impactful.
In the ever-changing world of online promotions, the book cuts through the noise. It reframes how we approach offers, urging us to go back to an evergreen tactic—truly put the audience first.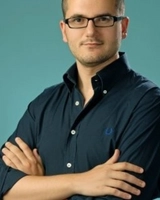 Domenico Trimboli
Freelancer and Business Owner, Domenicotrimboli.com
---
Jab, Jab, Jab, Right Hook: Practical Social Media Tactics
One must-read book for digital marketing professionals is Jab, Jab, Jab, Right Hook by Gary Vaynerchuk. This book offers practical social media strategies with real-world examples, emphasizing the importance of valuable content and understanding consumer behavior.
Gary highlighted tailored insights for various social media platforms and in-depth case studies that offer valuable lessons to help professionals stay updated with trends.
He talked about authenticity, storytelling, and the art of effective conversion optimization, making it an invaluable marketing playbook. These help marketers connect with their audience and ultimately drive meaningful results.
In conclusion, the book is a guide that equips digital marketing experts with the knowledge and strategies needed to thrive in e-commerce. By combining practical advice with real-world examples, Gary delivered a comprehensive resource crucial for anyone looking to excel in the dynamic field of digital marketing.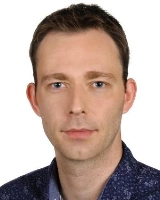 Peter Bryla
Community Manager, ResumeLab
---
They Ask, You Answer: Creating Customer-Centric Content
One book that I'll recommend to all digital marketing professionals is They Ask, You Answer by Marcus Sheridan. Oftentimes, marketers overcomplicate digital marketing because of the latest technologies and industry best practices. However, the foundation of every digital marketing strategy is about creating content that adds value to the customers.
This book shows you why and what type of content every business needs to create to improve the overall marketing strategy and build a loyal audience. The key principle of this book is about answering customers' questions, which is essential for every customer-centric marketing strategy. In short, you will find five key must-have content types for every brand, which includes:
Pricing and costs
Problems
Versus and comparisons
Best in class
Reviews
Each of these content strategies will help you understand how to shift your digital marketing focus from proving how great your brand is to building a trustworthy brand using content.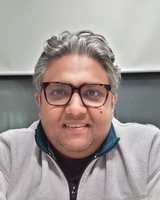 Gautam Duggal
Sales and Team Building Expert, UpInFifty
---
Everybody Writes: Quality Content Creation
Authored by Ann Handley, Everybody Writes is a must-read book for all marketers, not just writers. Ann argues that everyone is a writer—and writing is an inseparable part of our communication.
The book covers the framework to create ridiculously good content that drives results. It also outlines the tools and techniques for writing content for various platforms, such as websites, blogs, and social media.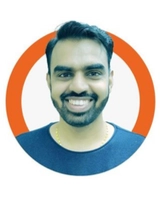 Shivbhadrasinh Gohil
CMO and Co-Founder, Meetanshi
---
The New Rules of Marketing and PR: Modern Marketing Guide
If you're looking for a must-read book for digital marketing professionals, then look no further than The New Rules of Marketing and PR by David Meerman Scott. This highly acclaimed book is an invaluable resource for those dealing with modern marketing and public relations strategies. The New Rules provides a comprehensive guide to creating and executing successful online campaigns while helping you understand how to find your target audience.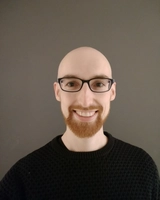 Alex Murray
Search Director, Tilious
---
The Social Media Bible: Comprehensive Social Media Guide
Your reading list must include The Social Media Bible! It's a thorough manual that covers all the information you require on using social media for productive digital-marketing efforts.
This book covers everything, from comprehending various platforms to creating captivating content and putting efficient strategies into practice. You might think of it as having a digital-marketing playbook at your disposal. So, pick up a copy and explore the realm of social-media marketing to advance your abilities!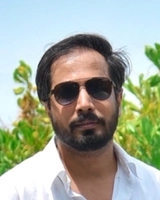 Khunshan Ahmad
Founder, EvolveDash
---
Contagious: Mastering Viral Content
One must-read book about digital marketing is Contagious: How to Build Word of Mouth in the Digital Age by Jonah Berger. This insightful book explores the psychology behind why certain ideas, products, or content go viral while others don't.
As a blogger, understanding the principles of contagiousness, such as social currency, triggers, and emotion, can be invaluable for creating and promoting content that resonates with your audience, encourages sharing, and ultimately helps you build a strong online presence. Berger's book provides actionable insights that can significantly enhance your digital marketing strategies and boost your blog's visibility and influence in the crowded online space.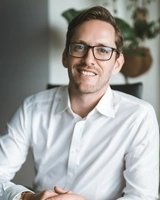 Bryan Mullennix
Owner, FeelingVegas
---
Everything Is Figureoutable: Practical, Memorable Insights
One marketing book that is often referred back to is Marie Forleo's Everything Is Figureoutable. I keep a copy close at hand; both the title and the content are unforgettable.
The writing is appreciated because it doesn't just offer punchy one-liners or esoteric, pseudo-motivational advice. The concepts are laid out, explained line by line, with concrete examples, and a step-by-step guide on how to accomplish goals is provided.
During the optimization of a website to ensure the message was hitting home, the book was referred back to. Sure enough, it served as a reminder to always start with empathy for the client, both in the products offered and the way they are offered. It's a timeless read, and everyone is encouraged to read it!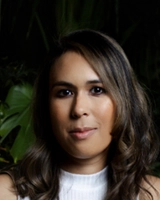 Ashley Kelly
CEO and Co-Founder, CultureAlly
---
Little Red Book of Selling: Engaging Customers
Little Red Book of Selling by Jeffrey Gitomer is a book I would recommend to all small-business owners and leaders who want to learn about marketing. It covers a variety of topics and can definitely be used to help with your marketing strategies and your marketing effectiveness.
While reading it, I felt like I needed to take notes and hold tight to the information that was jumping out of the book. When you're marketing, you're trying to sell, and understanding the idea of 'selling' is crucial to any new person in business. This skill set would be important in the long run if one could learn it, grasp it, and attempt to perfect it. I especially learned about engaging the customer and the ability to make them convince themselves after that.
A great thing about this little book of selling is that Jeffrey has really packed a ton of information into a small space. You can easily carry it around and could even have it accessible at all times if you really want!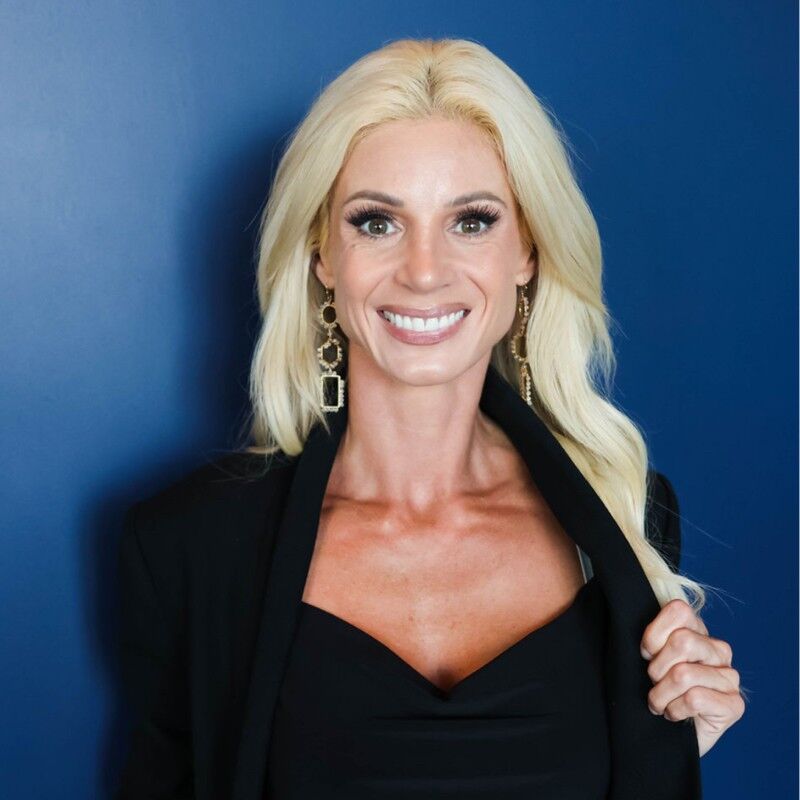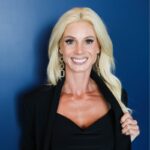 Sarah Marie Naska
Owner, SMHavice Investments
---
The Power of Habit: Understanding Habit Formation
The book The Power of Habit by Charles Duhigg is always a recommendation. Having worked in the digital-marketing industry for many years, it's been instrumental in understanding how to create habits in personal life and in the lives of clients.
Learning from someone who's experienced something first hand is often one of the best ways to understand it. This book offers exactly that—a firsthand account of how habits are formed, why they're important, and how they can be used to advantage.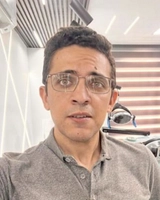 Dr. Hamdan Abdullah Hamed, Board-Certified Dermatologist and Co-Founder, Power Your Curls
---
Marketing 5.0: Visionary Marketing Insights
Marketing 5.0: Technology for Humanity by Philip Kotler, is not just another marketing book; it's a visionary journey into the future of marketing.
As technology reshapes our world, Kotler introduces Marketing 5.0, a paradigm that marries technology with timeless human values. The book challenges digital marketers to think beyond profit margins and metrics. It inspires us to become architects of positive change in society.
At the same time, the book is a future-focused compass, pointing toward the uncharted territories of data-driven marketing, artificial intelligence, and the profound impact of social media. Beyond the buzzwords, Kotler delves into the ethical dimensions of technology in marketing. He challenges marketers to be responsible champions of transparency and sustainability.
In essence, this book is an exhilarating exploration of marketing's future, where technology and humanity coexist. It's a book that doesn't just describe the marketing landscape—it reshapes it.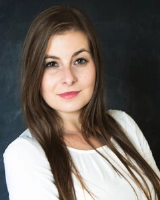 Nina Paczka
Community Manager, Resume Now
---
Killing Marketing: Modern Content Marketing
The must-read book for all digital marketing professionals in 2020 is Killing Marketing by Joe Pulizzi and Robert Rose. The book provides a modern framework for effective content marketing practices, including optimizing data analysis and tactics specific to the digital age.
Its unique strength lies in pulling topics from brick-and-mortar examples such as churches, trade associations, governmental campaigns, and hardware stores, and providing transferable case studies of how their years' worth of preparation can lead to successful digital plans today. This gives readers insight on how to move from traditional thought processes into the world of online marketing—something few other books have covered so effectively.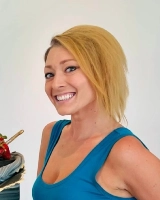 Kate Duske
Editor-in-Chief, Escape Room Data
---
Traffic Secrets: Methodical Visitor Attraction
If you're a digital marketer and you want more leads, you need to read Traffic Secrets by Russell Brunson. Using a methodical, step-by-step approach, Traffic Secrets shows you how to attract a steady stream of high-quality visitors to your site, convert them into paying customers, and keep them coming back for more.
From the basic point of discovering who your ideal client is and where they reside online, the book gives numerous tactics to help you identify the most successful ways to lure your ideal customer (or your "dream" customer, as referred to in the book) into your funnel.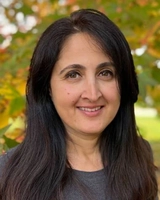 Kiran Mehra
Co-Founder and President, GoldspotPens
---
Submit Your Answer
Would you like to submit an alternate answer to the question, "What's one must-read book for a digital marketing professional?"
Related Articles