10 Proven Strategies to Drive More Traffic to Your E-Commerce Website
In the dynamic world of e-commerce, driving traffic to your website is a crucial yet challenging task. We asked ten industry leaders, including Founders and CEOs, to share their most effective strategies. From leveraging SEO for consistent traffic growth to listing products on B2C marketplaces, discover the top strategies these experts have used to boost their website traffic.
Leveraging SEO for Consistent Traffic Growth
Boosting Traffic With Technical Website Optimization
Engaging Social Media Strategy for Quality Traffic
Retaining Customers Through Email Marketing
Using Facebook Ads and Product-Specific Landing Pages
Combining SEO and PPC for Quality Traffic
Humanizing e-commerce by Building a Narrative
Utilizing Influencer Campaigns for Quick Brand Recognition
Targeting Upper Funnel Users With Relevant Content
Listing Products on B2C Marketplaces
Leveraging SEO for Consistent Traffic Growth
The most effective strategy for driving traffic to our e-commerce stores in the last 12 months has been SEO. With so many changes happening in the realm of paid traffic, creating content that compounds over time has proven to be a much more valuable investment for us.
The content we created and strategies we implemented 12-18 months ago continue to deliver traffic every single day, and as our overall SEO strength grows, our entire site receives the benefit.
The keys to getting started are having a good technical SEO foundation, creating a topical map, prioritizing key revenue-driving pages, and staying consistent.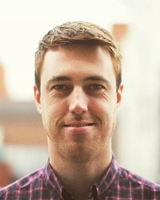 Ben Donovan
Founder, Brand Builder University
---
Boosting Traffic With Technical Website Optimization
As we work as a Shopify Partner Agency, we focus on technical website optimization: a mobile-first approach and desktop optimization. For stores that we've optimized, loading times on mobile devices are less than 2 seconds, with 90+ scores for Accessibility, Best Practices, and SEO. Generally, they score 80-90 for Performance. We've seen traffic increase by 1.8 times over 3 months.
Technical SEO ensures that bots can easily crawl and index websites. Solving issues with XML sitemaps, broken links, and URL structures, makes it easier for search engines to understand and rank your content.
Generally, if technical SEO optimization is combined with efforts to attract organic traffic, it yields very good results.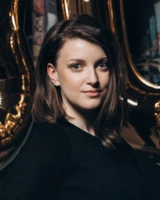 Iryna Mosiiuk
Co-Founder and BDM, Mgroup
---
Engaging Social Media Strategy for Quality Traffic
Engaging with your customer base on social media and investing in your content is one of the most effective ways to drive high-quality traffic to your website.
As a social media agency owner, I've seen the remarkable success of clients who fine-tuned their social media strategies. I was inspired to do the same for my own brand by refining my social media presence.
Social media is an ideal platform for increasing visibility. It gets your brand in front of new eyeballs, allows you to initiate conversations, and connects with your audience on a personal level.
This leads to repeat visits to your website and also encourages word-of-mouth marketing, as satisfied customers are more likely to recommend our products or services.
This spills over to the nurturing block of your sales funnel since users who have been familiar with your brand on social media are more likely to subscribe to your newsletter and stay in the loop.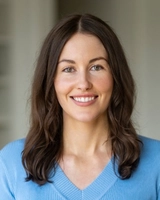 Jessica Barzler
Owner, Barzler Social
---
Retaining Customers Through Email Marketing
In e-commerce, return buyers matter most. As you know, these days, TikTok's organic reach is an excellent strategy. Posting different content from multiple accounts several times a day is common.
However, the low attention span of users makes it challenging. That's why nearly all successful e-commerce stores use email marketing. Still, out of 100 interested visitors, fewer than 5 give you their email because they get distracted or don't find the next step clear.
That's where Leadpipe.com comes in. It provides shops with the contact details of anonymous shoppers, which skyrockets sales and grows the email list faster.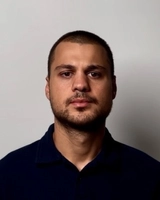 George Gogidze
CEO, Leadpipe.com
---
Using Facebook Ads and Product-Specific Landing Pages
I have had a lot of success with driving traffic to my e-commerce website by using Facebook ads. The most effective strategy I've used is to create a landing page for each product on my site. This page links back to the product page and includes specific information about why that product would be useful and how to use it.
For example, if I were selling a vacuum cleaner, I might say something like, "Does your current vacuum leave pet hair behind? This vacuum features a special pet hair attachment so you can clean up your pet's hair in one step!"
I use this strategy because it's inexpensive and easy—you don't need to hire someone else or go out of your way to make it happen.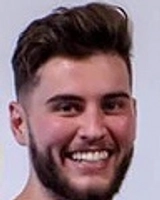 Mac Steer
Owner and Director, Simify
---
Combining SEO and PPC for Quality Traffic
As an e-commerce business, our main focus has been to improve our organic reach. It can be challenging to thrive organically, especially on platforms like Shopify where competition is intense.
From my experience, however, incorporating a well-planned SEO strategy can significantly enhance visibility and attract more traffic to your site. For instance, our team conducted thorough keyword research to understand what our potential customers were searching for, then optimized our product descriptions and blog content accordingly.
Additionally, we also turned to PPC campaigns to supplement our organic efforts. This combination of SEO and PPC proved quite effective in driving quality traffic to our site, thereby increasing our success rate beyond the average of 5-10%.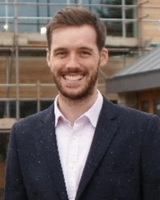 David Rubie-Todd
Co-Founder and Marketing Head, Sticker It
---
Humanizing E-Commerce by Building a Narrative
The key strategy we've found to reel potential customers into our website is to build a narrative around the problems they're facing—and how we go about solving them.
Working with 500+ businesses across the globe, we figured taking a "one size fits all" stand wouldn't be a stand at all. That's how we began building a story that supersedes both product and service aspects of the business and instead touches the "human" aspect of it.
Taking the "story" further to ease typical customer pain points such as revenue and results, has also helped cement our position. Our free audits and expert lowdowns back our claims, along with webinars that feature top-notch content that potential customers can apply on their own.
Because we've been able to establish a great bridge between storytelling and story-doing, with a firm focus on organic search functionality, customers with typically high intent find our services to be of great value.
Harsh Vardhan
Head of Content, Convertcart
---
Utilizing Influencer Campaigns for Quick Brand Recognition
The most effective strategy we have used for driving traffic to our e-commerce store, as well as our physical stores, was an influencer campaign. It is a huge time investment to find the right influencer that reaches the right people.
However, early on, we needed to gain traction and brand recognition, and partnering with the right influencer would achieve that quickly. It was a risk, but a highly mitigated risk that I'm glad we took. Without it, it would have taken years to get the brand recognition and website traffic that we have now.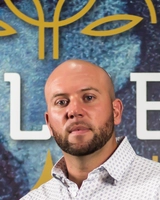 Jared Day
Chief Operating Officer and Co-Founder, Nuleev
---
Targeting Upper Funnel Users With Relevant Content
In the e-commerce sector, the most effective strategy I've employed to drive traffic to our website is focusing on creating content aimed at users higher up in the sales funnel. The competition for this audience segment is generally less intense, allowing us to stand out more effectively.
By providing valuable, educational content that addresses the preliminary questions and needs of potential customers, we're able to attract a broader audience. This strategy not only drives increased traffic but also builds brand credibility, ultimately funneling more potential customers into our sales process.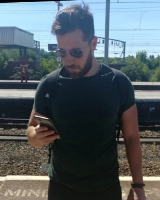 Chris Stott
Director, Seven Marketing
---
Listing Products on B2C Marketplaces
Taking advantage of shopping sites, like Google and Bing Shopping, is a great way to get your products in front of shoppers ready to buy.
By listing our products on these B2C marketplaces, we have gotten traffic that converts for as little as 4 cents per click and $10 per conversion this year. Obviously, depending on your niche, pricing will vary.
You can also earn organic clicks from these shopping platforms. We've seen over 5% of our monthly users come from organic shopping clicks.
Additionally, with large audiences visiting these shopping websites, running ads there assists with branding. Our customers tell us, "I see you everywhere," when we interview them after a sale.
Many e-commerce platforms can send your product details to these shopping sites, so setup shouldn't be too difficult.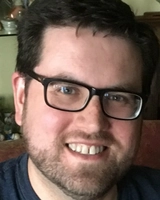 Dan Ketterick
Growth Manager, FleetNow
---
Submit Your Answer
Would you like to submit an alternate answer to the question, "In the realm of eCommerce, what is the one most effective strategy you used to drive more traffic to your website?"
Related Articles