What is one tool that every small business owner should have at their disposal?
To help small business owners discover the best tools to utilize, we asked small business experts and consultants this question for their best advice. From optimizing SEO efforts to reducing accounting errors, there are several tips that may help you choose which tools to utilize as a small business owner.
Here are ten tools that small business owners should have:
Track Your Data
Get Organized
Post Content From One Place
Optimize SEO Efforts
Stay in Touch
Manage Customer Relationships
Answer All Your Calls
Reduce Accounting Errors
Set Up Google Analytics
Build Up Social Media Accounts
---
Track Your Data
The only way to tell what's working and what's not in your business is to track the relevant data. Whether that's which of your products are selling the best, which pages from your website generate the most traffic or what time of day your social media posts receive the most engagement, it's critical to take note of all these points so you can focus your time on doing what works. This is why the one tool that every small business owner should get comfortable with is Google Sheets. As Google's answer to Microsoft Excel, it's a great app for allowing you to track basically any sort of information. The fact it's accessible from any device, including your phone, is a huge benefit as it means you can quickly share spreadsheets with team members to all contribute to. It also automatically saves while you're working and is easily linked with apps like Zapier if you like to automate other aspects of your business. For my business, it's been the key to helping us improve on so many aspects.
Anna Barker, LogicalDollar
Get Organized
Asana is a must-have tool for every small business owner. This project management tool allows you to effectively organize tasks, automate processes, and communicate through comments. You can track progress and oversee client deliverables all in one convenient place. Whether your business is working remotely or back in office, the Asana tool will make your days much more efficient.
Beth Baranski, Markitors
---
ClickUp
Sponsored
The flexible, feature-rich alternative to Asana.
ClickUp's features, customization, and simplicity make it the #1 Asana alternative for teams that want to work smarter, not harder.
---
Post Content From One Place
Using a content planner can save time and energy that you can use for other revenue-building items. Content planners allow you to post to all of your social media accounts from one website. Using this tool eliminates the need to go to each social property you own and taking the time to tailor the content. Most content planners also allow you to save the content you post on a calendar, and you can use it repeatedly. Finally, you can also schedule posts in advance instead of having to post daily or weekly. Even if you use the free version of content planners, reducing the number of platforms you frequent will benefit you.
Annette Harris, Harris Financial Coaching
Optimize SEO Efforts
I believe that each small business owner should have Ahrefs at their disposal. Ahrefs is a great tool for effectively managing and growing your SEO results. SEO is critically important to building your brand and getting people to shop at your business. Optimizing your SEO can really grow your brand and help launch your business to the next level.
Chris Gadek, AdQuick
---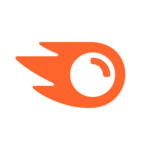 Semrush
Sponsored
14-day Semrush Free Pro Trial for Terkel
Start using Semrush to access 50+ tools on SEO and content marketing.
---
Stay in Touch
The digital world has grown so much over the last decade or so that there are virtually limitless small business tools out there. One of the most useful tools we've been using since the start of the pandemic has been Slack. Even though my business has been operating remotely for more than a few years now, the expanding remote environment has pushed us to keep up to date with the latest digital communications solutions. Slack is also great for small businesses who are headed back to the office, as the app allows entire teams to communicate on-the-go in an organized fashion. I love how Slack enables me to divide up my team into different channels so that communication is completed on a need-to-know basis and in a format that keeps everyone on track.
Bill Mann, Restore Privacy
Manage Customer Relationships
A CRM (customer relationship management) software ensures that small businesses can communicate with their customers without too much effort. Managing customers is a crucial part of a small business. They don't have resources like the big companies to get employees to communicate with their customers. A CRM software makes it easy & affordable to do Customer relation Management so that small business owners focus more on growing their business.
Michael Hill, Garden Guidepost
Answer All Your Calls
Having a 24/7 customer service is fantastic. They are able to answer all calls at all times, even in the middle of the night. Every business owner knows that every call matters, so having a virtual receptionist answer calls and messages is a great time saver. There are so many different services out there as well and are cheaper than hiring a receptionist. I would definitely look into a service.
Kiran Gollakota, Waltham Clinic
Reduce Accounting Errors
Every small business owner should have accounting software at their disposal. Balancing the books manually takes up a lot of time, and often results in costly errors. Accounting software saves you time, and money by reducing errors and automating the accounting process. Moreover, most of the accounting software available for small businesses give entrepreneurs detailed analyses of the financial health of their businesses.
Joe Flanagan, VelvetJobs
Set Up Google Analytics
Every small business should have Google Analytics. It is free and simple to set up. Plus, the classes and certifications are free as well. It is the number one tool every business owner needs to have to track website traffic, visits, clicks, and more. Have it set up and ready to use.
Eric Gist, Awesome OS
Build Up Social Media Accounts
It's important during this digital age of technology to really build your social media accounts for your business as they can help boost your presence within your industry. I know when I first started my financial services company, building up my following on Facebook was a huge step in creating buzz around my firm & was able to bring in new customers that would then bring their friends in through word-of-mouth. Having a strong start on social media accounts will bring bigger success for the future of your business.
Jacob Dayan, Community Tax
Terkel creates community-driven content featuring expert insights. Sign up at terkel.io to answer questions and get published.